An Overview of When You Should Wear Rx Safety Glasses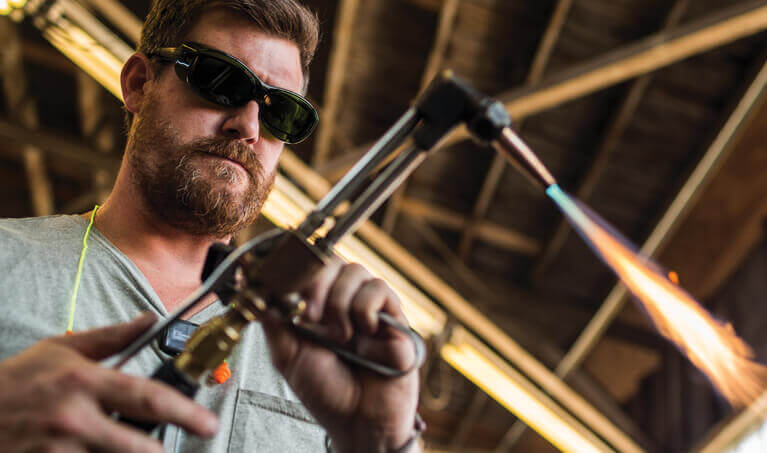 Protecting your eyes from potential harm is a challenge that many people tend to neglect. However, there are countless environments where a quality pair of Rx safety glasses can make a huge difference. If you're unsure of what circumstances call for this level of protection, now is the time to learn more. Review these tips and see when it is essential for you to invest in a reliable pair of protective eyewear.
On the Job
First and foremost, some industries involve a lot more risks than others. If you're someone who works in a field like construction, for example, you are more likely to encounter a scenario where you receive a sudden blow to the head. If you're not wearing a helmet or goggles, you could run the risk of incurring a severe injury. What's more, failing to wear required protective gear on an active site can result in legal and financial consequences. Thankfully, this is all solved by the simple decision to buy the right eyewear.
Construction is only one of many career paths where goggles are a must. Whether you're a welder, chemical engineer, or carpenter, you absolutely want to make sure you are shielding your eyes from the hazards of your job.
Playing Sports
Staying active throughout your life is key to feeling your absolute best. However, you always need to take the proper precautions before you engage in your favorite physical activities. For those who play sports, Rx safety glasses can prove to be an invaluable piece of gear. Not only does this type of equipment keep you shielded from any possible blows that can come about when a game gets tough, but the prescription lenses also help players see better on the field. Regardless of what sport you play, glasses can make a huge difference.
Engaged in Outdoor Activities
Plenty of outdoor activities can prove dangerous to those who are not properly protected. If you ride a bike or motorcycle, then you never know when shifting light conditions or reflective beams can cause you to completely lose your ability to see. By wearing glasses with the right treatment, you can reduce the impact light has when it hits your eyes. This reduces the odds of an accident while you're engaged in intense activities that could result in serious injuries if vision is impaired even in the slightest manner.
When Visiting Dangerous Environments
All people need to exercise caution when entering environments where there are particular hazards. If you're someone who is visiting a construction site in order to speak with a worker or check progress, then it is essential that you wear protective gear in the event something goes awry. By exercising this level of caution, you will be able to ensure that you stay totally protected from whatever might occur during your stay.
There are a handful of scenarios where you can benefit from wearing protective eyewear. In order for you to stay safe, it can be a good idea to review some basic details in advance. When you're ready to make an investment in quality eyewear, check out the selection of Rx safety glasses at Safety Gear Pro and shield yourself from harm. 
For more visit the article on this website.