Things to Know about Moving to Virginia Beach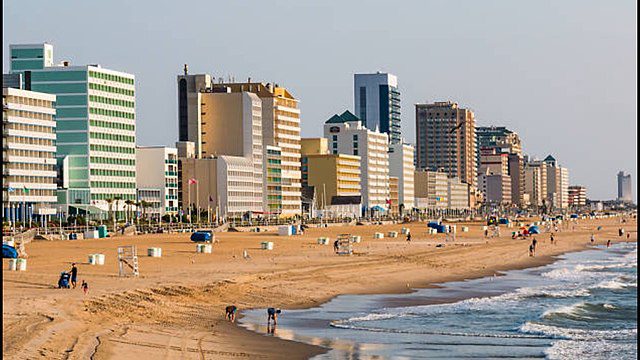 Virginia Beach is one of the most popular beach destinations in the United States. With its beautiful beaches, great restaurants, and exciting attractions, it's no wonder why so many people flock to Virginia Beach every year.
From its convenient location on the east coast to its abundance of activities and amenities, there are plenty of reasons why Virginia Beach is such a great place to visit. Whether you're looking for a relaxing beach vacation or an adventurous getaway, Virginia Beach has something for everyone.
Those looking for apartments for rent in Virginia Beach surely won't be disappointed by what this location has to offer, but still, you can't just move blindly to a new place completely. You'll need to know some nuts-and-bolts things about it first.
If you're on the fence about Virginia Beach, we're here to go over some basic elements to know first before you head there.
Where You Are
Virginia Beach is located on the Atlantic coast in the southeastern part of the state of Virginia. It is the most populous city in the state, with a population of around 450,000. The city is situated in the Hampton Roads region, which also includes the cities of Chesapeake, Hampton, Newport News, Norfolk, and Portsmouth.
Climate
Virginia Beach has a humid subtropical climate, with hot, humid summers and mild winters. The average high temperature in the summer is around 90 degrees Fahrenheit, while the average low in the winter is around 35 degrees. The city receives an average of around 45 inches of rain per year, with the most precipitation occurring in the summer months.
Cost of living
The cost of living in Virginia Beach is slightly higher than the national average. However, housing costs are lower than in some other parts of the country, with a median home price of around $275,000. The average monthly rent for a one-bedroom apartment is around $1,000. The sales tax rate in Virginia Beach is 5.3%.
Employment Opportunities
Virginia Beach has a diverse economy, with a mix of government, military, tourism, and service sector jobs. The city is home to several military bases, including Naval Station Norfolk, which is the largest naval base in the world. Other major employers include Sentara Healthcare, the City of Virginia Beach, and the Virginia Beach School District.
Things to Do
Virginia Beach is known for its beaches, with over 35 miles of coastline. The city also has a number of parks, including First Landing State Park, which offers hiking and biking trails, and Mount Trashmore Park, which features a lake and a skate park.
There are also a number of cultural attractions, such as the Virginia Beach Surf & Rescue Museum and the Virginia Aquarium & Marine Science Center. The city has a number of festivals and events throughout the year, including the Neptune Festival and the American Music Festival.
Health Care
Virginia Beach has a number of hospitals and medical centers, including Sentara Virginia Beach General Hospital, which is a Level II trauma center, and Bon Secours DePaul Medical Center. The city is also home to several urgent care facilities and clinics.
For more the visit article on this website.