How to Get More Subscribers on Your SMS Marketing List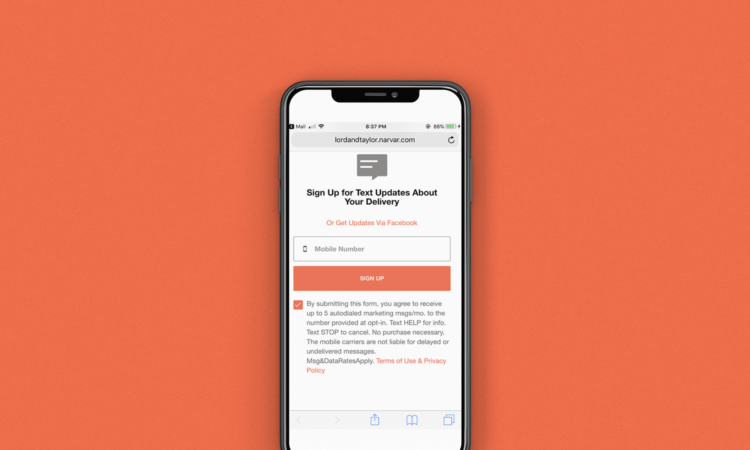 In the current era, mobile-first marketing strategies are producing excellent results for many companies and they are sure to gain even more prominence in the near future. SMS marketing remains the staple of the mobile channel, as it offers a quick and direct way to present an offer and engage the user with a short and focused message. However, there is a fine line between engagement and spamming, so securing consent in the form of an opt-in is a key precondition for the success of an SMS campaign.
With this in mind, growing the subscriber list is one of the priority tasks for any marketer that intends to use SMS marketing in a significant role going forward. Here are some methods for achieving an organic increase of the number of contacts who are open to receiving SMS messages from the brand:
Offering unique incentives for subscribers
A little quid pro quo can go a long way toward securing permission to send messages and newsletters to new contacts. Handing out a unique perk (i.e. exclusive offer or limited-time discount) can be the best way to draw interest and motivate new people to join the SMS list. The value of the incentive doesn't have to be huge, as the whole point is to create a sense of trust between the parties rather than to buy loyalty. If the users feel they are getting something worthwhile in return for their participation, they will be more enthusiastic about their association with the brand and more likely to pay attention to the incoming messages.
Asking website visitors to opt-in
Businesses that receive a lot of traffic volume on their corporate websites would be wise to turn some of the casual visitors into SMS subscribers. Since those who visit the site tend to have a genuine interest in the brand and its offering, such leads are considered to be of the highest quality. Many of them might be willing to leave a phone number and agree to receive messages as they actively pursue a purchase from the site. The opportunity to sign up for the list should be presented in the right form and at the right time, for example with a pop-up box triggered by clicks on certain areas of the page.
Funneling users from social media platforms
Social media allows companies to expand their contacts exponentially, although in this setting it can be more difficult to gauge which users are the most likely future customers. While many of them might interact with the content posted by the brand, it's hard to tell whether they might be doing it purely out of curiosity. Asking them to submit personal information and get SMS marketing notifications could be the step that separates casual users from prospective buyers. Again, the offer to join the SMS list needs to be made within the normal flow of the conversation rather than instantly forced upon any visitor to the company page.
Creating and distributing QR codes
Another innovative method of expanding the SMS marketing list involves QR codes, visual patterns that can be scanned with a smartphone and linked to a specific URL address. Those codes can be printed on promotional materials, added to product packaging, distributed electronically, etc. Customers who scan the code can be given the option to join the SMS list without having to go through the company website or its social media pages. This method is especially effective for businesses that have a lot of face-to-face contact with customers and represents a great complement to online sources of new leads.
For more visit the article on this website.