Hauser Insurance Group Advises Plan Sponsors on How to Reduce Fiduciary Responsibility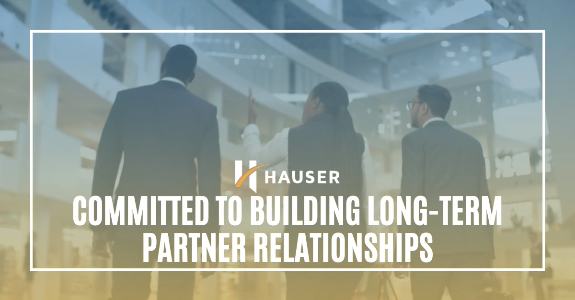 Hauser Insurance Group is based in Cincinnati and is celebrating its 50th anniversary this year. The company offers insurance solutions, employee benefits, and risk management services to a diverse group of clients. Currently, Hauser Insurance serves approximately 70 private equity firms. Having this background prompts Hauser as an expert in limiting fiduciary liability.
Legislation That Prompted Hauser Insurance Group to Speak Out
Hauser Insurance recounted how more than 100 clients of firms acting in the role of plan sponsor sued them for breach of contract. Unfortunately, even companies that do everything by the book remain vulnerable to lawsuits due to strict requirements of the Employee Retirement Income Security Act (ERISA) of 1974. Most lawsuits pertained to 401(k) retirement accounts, but some were on behalf of universities that outsourced management of 403(b) employee retirement accounts.
The most common reasons for the lawsuits included alleged mismanagement of investments, excessive administrative fees, and errors and omissions. Approximately 15 of the more than 100 plan sponsors sued by clients opted for an out-of-court settlement to avoid lengthy trials and steep expenses. Despite this decision, the average payout was at least $100 million dollars. Hauser Insurance Group stresses that plan sponsors must add extra layers of protection to prevent the company from being on the receiving end of a lawsuit.
Consider Including Language for Arbitration Agreements and Class-Action Waivers
The liability leaders at Hauser Insurance Group strongly recommend that plan sponsors word their contracts to include language that participants waive their ability to participate in a class-action lawsuit. The ability to include this disclaimer passed only recently, which means that fiduciaries should include it in the next amendment cycle for the plans they manage.
Another recommendation from Hauser is for plan sponsors to change their fiduciary from the company CEO, if applicable, to a benefits committee. The advantage of taking this action is that it makes it impossible for a plaintiff to claim that one person retained insider information that prevented the company from meeting its fiduciary responsibilities. Plan sponsors could also consider adding language that prevents lawsuits in favor of the less expensive arbitration option.
Take Advantage of Existing Protections
The United States Department of Labor created the Qualified Default Investment Alternative (QDIA) safe harbor in 2006. This provision allows plan administrators and sponsors to choose default investments for participants who fail to notify the company of their own choices.
Under the provisions of the QDIA, plan administrators and sponsors can choose from a professionally managed account, balanced fund, or a target-date fund. The QDIA also requires companies managing investment accounts for others to meet the following selection criteria:
Consistent investment and monitoring performance

Follow QDIA investment requirements

Regular notification of participants
Hauser Insurance Group also advises plan sponsors to consider fiduciary liability insurance to further protect themselves from client lawsuits.
For more visit the article on this website.