Things to know about OSOM Finance!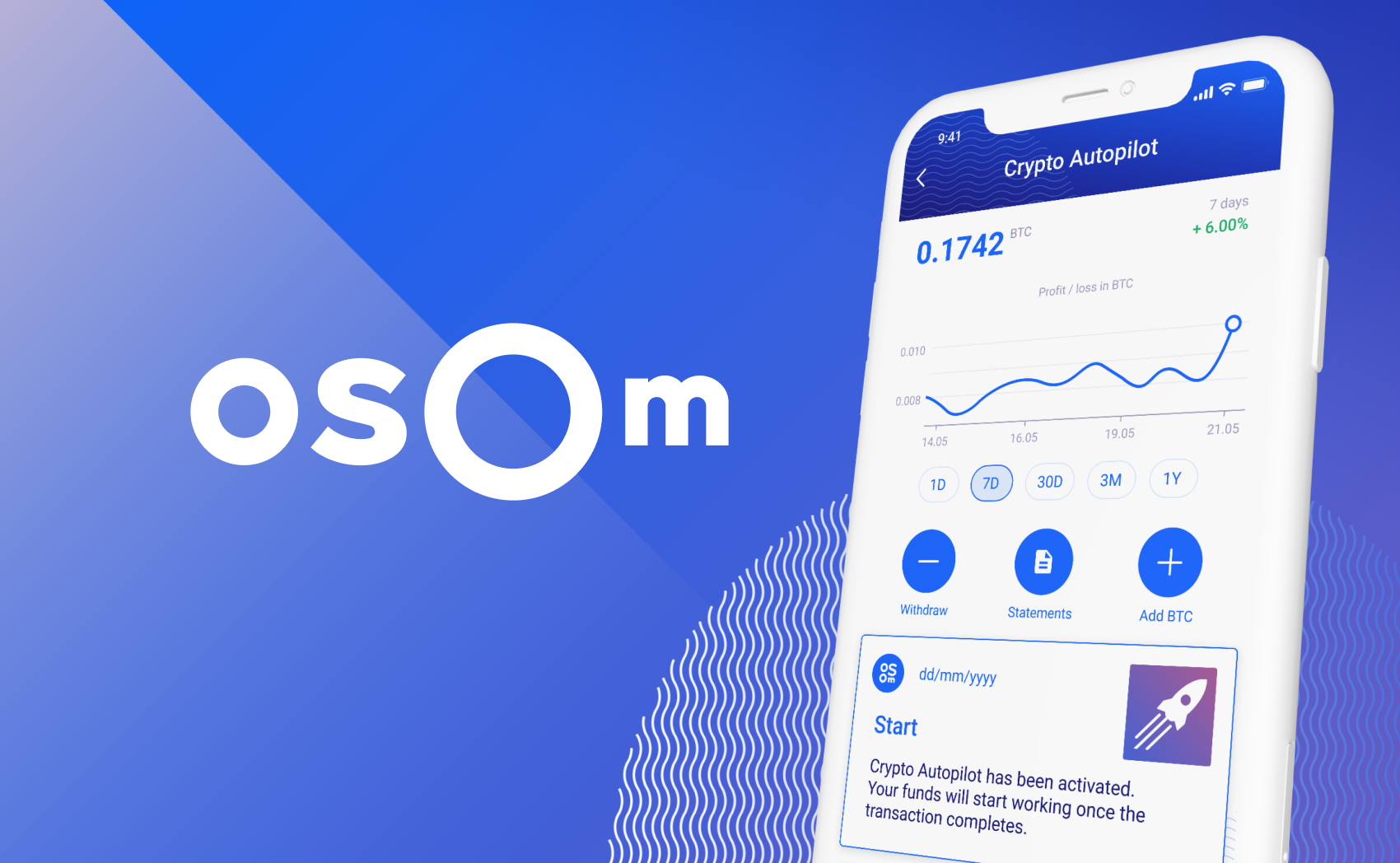 At OSOM, we're continuously thinking of innovative ways to provide you with the finest financial management experience possible. That includes looking for new ways to help you get the most out of your crypto investments with the least amount of time and effort. It also entails ensuring that you enjoy a pleasant and seamless experience! In that spirit, we're pleased to provide to you the most recent OSOM feature improvements, which include: Deposit Euros Directly into Crypto Autopilot, Credit and Debit Card Deposits and a Clean and New Interface are all features of the PLBT Autopilot.
Here are the customer instructions that how to get registered on OSOM finance and how to operate it.
A link to:https://insights.osom.finance
Register via email
First and foremost to make an account on OSOM Finance, enter your personal email address.
Validate your identity
After putting an email address, to verify your identification, provide them the necessary documentation.
Make your first deposit
To begin earning, send EUR or BTC to your OSOM Product.
"Crypto Autopilot" How Does It Work?
The Crypto Autopilot uses many months of historical price data to construct a portfolio for the medium to long term (2.5 to 5 years), with the goal of attaining consistent growth and avoiding drawdowns. It optimizes for Ivar, a fourth-generation risk metric that can be generally characterized as the time it takes to recover any losses. It has the option of selecting assets from a list that we add to its investable universe."
If you'd want to invest on a regular basis, you can use your unique code to include in your bank transfer, and we'll deposit the funds into the Autopilot for you.
Go to Crypto Autopilot > Add Funds > Euros > Bank Transfer in the app. There will be a deposit code in the pattern "ATP00000XXXXXXX" Make a standing order using that code as communication/reference in your bank app every week/month/quarter/… and truly put your assets on Autopilot! 
What is the best time to deposit in Autopilot?
We've noticed that many professionals recommend "Dollar Cost Averaging" as a risk-free approach to enter any market. It entails putting in a little bit at a time rather than a lot all at once. This made sense to us, and we wanted to make it as simple as possible for those who believe it is the appropriate move for them to do using the Crypto Autopilot. We developed a unique Autopilot deposit ID for each customer, which you may use to make direct bank transfer deposits into the Autopilot. Go to Crypto Autopilot > Add Funds > Add Euros > Bank Transfer in the App to discover it.
There will be a deposit code in the pattern "ATP00000XXXXXXX".
If you specify it as the communication field in your bank transfer, your Euros will be instantly translated to BTC and placed in the Autopilot when you arrive. You don't have to do anything manually! It also means you can use that connection to set up a recurring payment to put into Autopilot on a regular basis without ever having to access the app!
Beginner-friendly
You are not necessary to have any prior expertise or invest any time. Everything is pre-programmed (thus the name!).
How long you should stay in Autopilot?
We don't advise you what to do, but if you read the answers to all of the above questions, you'll get a feel of why we designed it: the Autopilot works on a timeframe of 2.5 to 5 years, and makes investment decisions based on pricing data from several months ago. It is unconcerned with what occurred last week or what will occur next week. It is not driven by momentum and does not seek short-term benefits.
Everything is transparent
Monthly statement reports will show you how your money is invested. We're also quite upfront about the costs: you get free access to all of the OSOM app's capabilities (no subscription).
We charge a monthly performance fee of 10% of the profit generated by the app.
You won't be charged any fees if the Autopilot doesn't show positive outcomes in a particular month.
OSOM Finance's main goal is to use innovative trading algorithms to help consumers gain more cash from the expanding cryptocurrency market. Trading algorithms created for traders by traders are deployed to the market on behalf of clients in this arrangement. The Crypto Autopilot is at the heart of its new approach to trading and wealth growth. 
For more visit the article on this website.