Limitations of Access. Should You Still Go for It?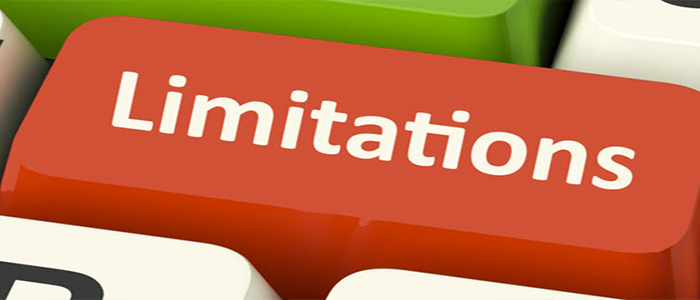 Microsoft Access is very popular. However, it suffers from some issues that you should fully understand before going with it. The software's limitations arise out of legacy as MS-Access as it was developed before cloud and smartphone technologies came. The application is yet to provide the benefits of these paradigm shifts. So, it would help if you considered the Microsoft Access sunset before involving it in your project.
1# Unavailable on the internet
The most significant limitation of Access is that it doesn't allow the functionality to work in groups. So, you can't expect many people to access it easily over the internet and contribute to it. It can be downloaded and used on the local system or the network. Due to this reason alone, the access software has become slightly better than a spreadsheet for database but not a robust solution. While you can cause the application for storing data and work on it, you would not be able to use it as a modern workflow application that the various team members can access and make changes on a real-time basis.
2# Your Team Would Not Be Able to Use It
The database technology has advanced to a client-server model. It also means that multiple team members can access the same instance of the database over the local or global network. But a fundamental limitation with Access is that it is designed for a single user experience. It also leads to severe performance issues when the database is accessed over a network by many people simultaneously. Although the technical limit is 255 concurrent connected users, it becomes slow even when 5 to 10 users try to access the database together.
3# Access Is Best Only for Small Database
In MS Access, all the information is saved in a file that has a hard restriction. It can't be larger than two gigabytes. Hence, Access is not the best solution for handling large databases with millions of rows containing information like images or files. It is also observed that MS Access slows down significantly when the data exceeds one gigabyte. If you wanted to store a large volume of data, it is best given by other database applications.
4# Access works well with MS-Windows
Microsoft Access is the best solution for Mac or any other operating system. It also means that you are dependent on Windows entirely. Even if there are a few Mac users, you will not be able to use the database.
5# Microsoft Access is not user friendly
When MS Access at its peak, it was way ahead of the technology. It empowered users to create their simple databases and other applications. However, technology has moved a lot ahead since then. The legacy Access now looks clumsy compared to the applications meant to work well on the internet and the smartphone.
That is not the end. Here are some of the issues that you might face when your database size grows. Once that happens, you will face the problem of keeping the data compiled. Even if you try to compile it, there would be issues. It could be a challenge to keep the large database compiled. The performance also slows down when the size of the database grows. For a large database, it is not possible to perform fast. The larger the database, the slower it would become. Large databases always operate slowly and take more time than required. With time the database only gets slower.
Finally,
With Microsoft Access sunset nearing, it is time that you rethink your database strategy. You could also consider moving to the latest database.
For more visit the article on this website.