What You Can Achieve With A Data Analytics Masters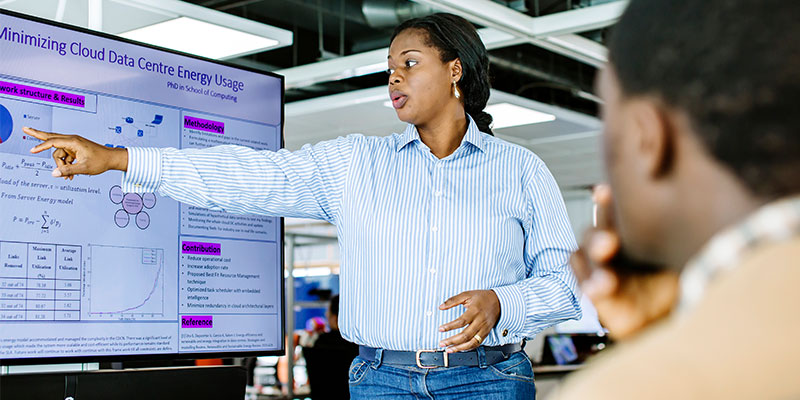 One of the most important skills that you will learn when studying for an MBA with a concentration in data analytics is effective decision-making. This is probably why managers with data analytics skills are highly sought after. You will also find that data analytics experts have a lot of versatility when it comes to the positions they can occupy.
An MBA With a Concentration in Data Analytics Teaches You Valuable Skills
A master's in business administration degree that focuses on data analytics helps students develop generalized business skills and acquire specialized knowledge in data analytics. During this program, you will be able to explore things like data visualization, advanced data analytics, and information technology. Some MBA data analytics online programs also teach leadership skills, strategic management, and financial management. By gaining an understanding of these topics, you will be able to turn data analysis into actionable insights. That way, you can secure your standing as an invaluable asset to your organization.
The Role of Data Analytics in Modern Businesses
Data analysis is the key to successful business decision-making. This is the most significant function of complex data analytics. As a data analytics expert, your job will be to gather, organize and analyze data so you can give your organization the insights and information it needs to make crucial decisions and solve business problems.
An MBA with a focus on data analytics will enable you to perform multiple forms of analysis. There have been a lot of advances in technology, and this has greatly improved the efficacy of predictive analysis. This means you will be able to look at the available data to get a sense of what is likely to happen. This skill is important for businesses because it helps to chart trends and forecasts. Apart from predictive analysis, you will also learn prescriptive analytics. This equips you with the skills to suggest effective courses of action based on possible outcomes.
Data analytics experts use several tools to help their organizations understand projections, insights, and data-based recommendations. That way, business leaders can make better-informed decisions and improve the efficiency with which businesses are run.
The Types of Jobs You can Purse With a Data Analytics MBA?
Now that you know the skills you will acquire by pursuing a data analytics qualification and how businesses use these skills, you likely want to also get an idea of the types of jobs you can get with a data analytics MBA.
Data Analyst and Scientist
With this MBA, the most obvious jobs you can take on are those that focus on data analytics and data science. This means you can keep an eye out for data analyst, senior data analyst, and data scientist positions. At the moment, the data science boom continues unabated. The demand for professionals in this field keeps on outpacing the supply.
Director of Data Analytics
Apart from the jobs mentioned above, you can also work as a director of data analytics. With this position, you will be working at the managerial level. Some of your responsibilities will be to oversee the data analytics team. Some organizations even have chief data officer positions. The professionals who occupy these positions are responsible for overseeing all analytics, data management, security, and privacy planning for the organizations that employ them.
Business Intelligence and Analytics
As a graduate of a data analytics MBA, you can also pursue several other types of jobs. For instance, you can work in business intelligence and business analytics. These jobs require professionals who have an integrated understanding of data visualization and analytics. Such individuals are responsible for translating analytics into usable insights, and they can easily move from analyst to top-level management and director roles.
Analytics Consulting and Advising
If you are interested in doing some independent work in analytics, you'll be happy to know that a data analytics MBA can open the door to consulting and advising opportunities. You will be able to work for firms that provide analytics services to clients. You can also work as a freelance analyst. Some individuals with this qualification have even gone further to work as personal financial advisors.
The importance of data analytics skills goes beyond traditional data-focused industries. This means that with this qualification, you can work in almost any industry. The versatility offered by this program offers career resiliency, which is crucial given the constantly changing world of modern business.