7 Things About Contextual Advertising You May Not Have Known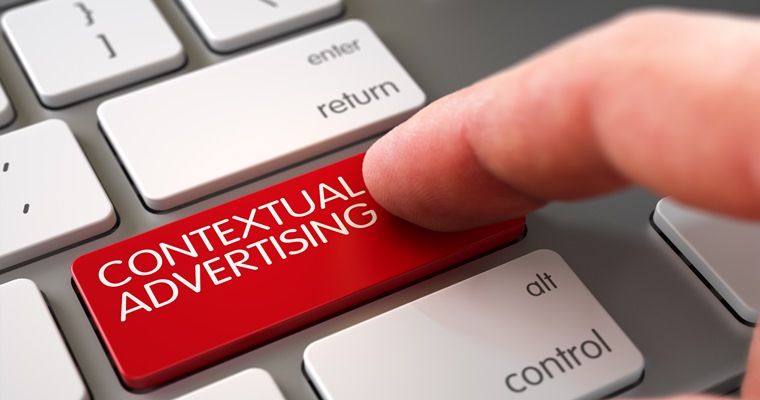 Do you know everything there is to know about contextual advertising and how it can help your business to offer more relevant ads to your target audience?
We guarantee that we can teach you a new thing or two about this increasingly popular form of digital advertising and, in turn, help you to run more effective online campaigns.
Has your interest been piqued yet?
Keep reading to discover seven things about contextual ads that you may not already know. Plus, how you can apply this newfound knowledge to improve your current ad campaigns.
1.  There are four popular contextual ad placements
Although not every digital advertising company will offer all of these contextual ad placements, there are four popular and high-performing ones for you to choose from:
Native ads. These are the most basic form of contextual targeting and offer a CTR 9 times higher than regular display ads.
Email ads provide instant access to an engaged audience and enable you to borrow a publisher's email subscriber list.
Sponsored content. Don't ever forget that content is king when it comes to digital marketing. Sponsored content placements offer a highly effective way to drive conversions.
Podcast ads. Podcasts have grown in popularity in recent years, and, in terms of advertising potential, 60% of podcast listeners have purchased after listening to a podcast ad.
2.  It is not subject to GDPR
Unlike behavioral advertising, where you need to ask permission to access the data you need, such as the websites your target audience uses and their likes and dislikes, this isn't necessary with contextual ads. Mainly this is because you don't need any personal information about site visitors to serve them with relevant ads.
So, no more jumping through GDPR hoops to get information on user behavior. You can display your ad in a place that matches it contextually and enjoy maximum ROI.
3.  It is cheaper than behavioral advertising
Whether you are a digital marketer or a business owner, the cost of each type of advertising will strongly sway whether or not you utilize it. As a results-driven digital advertising company, we have a wealth of experience in creating high-performing advertising campaigns on a wide variety of different budgets and know just how cost-effective contextual advertising can be.
Firstly, you do not need to expend valuable resources collecting vast amounts of data as you do with behavioral advertising. Furthermore, you do not need lots of tools and software solutions at your disposal to ensure that each campaign is fully optimized.
All you need to do is serve relevant ads to your target audience based on parameters such as keywords and content topics. Therefore, if you are an SME or a start-up company, contextual ads are a much more affordable form of advertising to increase your customer base.
4.   It protects your brand reputation
In terms of brand reputation, contextual ads are a much safer option as you have complete control over where you place your ad.
Through machine learning and artificial intelligence-powered technologies, we now have a much greater understanding of content. Therefore, this means that you do not need to worry about placing your ads next to violent or inappropriate content that could harm your overall brand image.
It doesn't matter what a particular user has been searching for or viewing online; your ad will only ever appear based on a specific keyword or topic, so you can enjoy peace of mind that your reputation will remain untarnished.
5.   It is more advanced than ever before
Although contextual advertising went out of favor for a while, it has come back bigger and stronger than ever before, mainly due to advances in content analysis. The algorithms and AI that analyze web pages have come a long way in the past few years, which means marketers can better understand where to place their ads.
As well as using keywords, these innovative technologies can also read sentiment and analyze associated imagery for maximum insight into ad placement.
6.  Contextual targeting is expanding to video
Whereas once, you could only analyze content and web pages based on text, you can now move beyond just the keywords and look into rich media ads such as videos and audio. You can even analyze geo-based data with digital out-of-home ad placements.
However, what does this mean for you? You will be able to serve ads that are more insightful, more impactful, and more relevant to your target audience.
7.  In-app contextual ads deliver higher engagement rates
If you are not yet using a mobile advertising company to help you utilize contextual advertising, you are missing out . With marketers seeing how well contextual ads work for traditional web advertising, it was only a matter of time before they went mobile with their efforts.
Providing a much better user experience by reducing the risk of intrusive pop-up ads, protecting visitors' privacy without relying on costly data storage solutions, and generating high engagement rates, contextual ads are most definitely the future for digital advertising.
Conclusion
While many may believe that contextual ad campaigns are only making a comeback because of increased data protection regulation, there are multiple reasons why you should invest in contextual ads.
From giving your brand the halo effect to enhancing the user experience rather than intruding upon it to a level of relevancy that is hard to beat, contextual advertising is a digital marketing strategy guaranteed to stand the test of time.
Do you need help creating your next contextual ad campaign? Here at PadSquad, we are passionate about building ad campaigns that benefit you as an advertiser, along with your consumers.
Get in touch with our award-winning team here and see how we can help you with your next digital advertising campaign.
Author Bio
PadSquad is a digital advertising company wholly focused on high-impact creativity. We believe in humanizing the advertising experience, speaking to consumers as humans, not users. Our mission is to enable Brands to connect to people through more memorable advertising that stimulates the senses and inspires action. PadSquad is led by founder Daniel Meehan, an entrepreneur and change agent who began in publishing where it's critical to deliver readers what they crave. Formerly, Dan was the founder and CEO of Haven Home Media, LLC, the first vertical content network in the Home & Garden category which sold to Reader's Digest Association in 2011.
For more visit the article on this website.