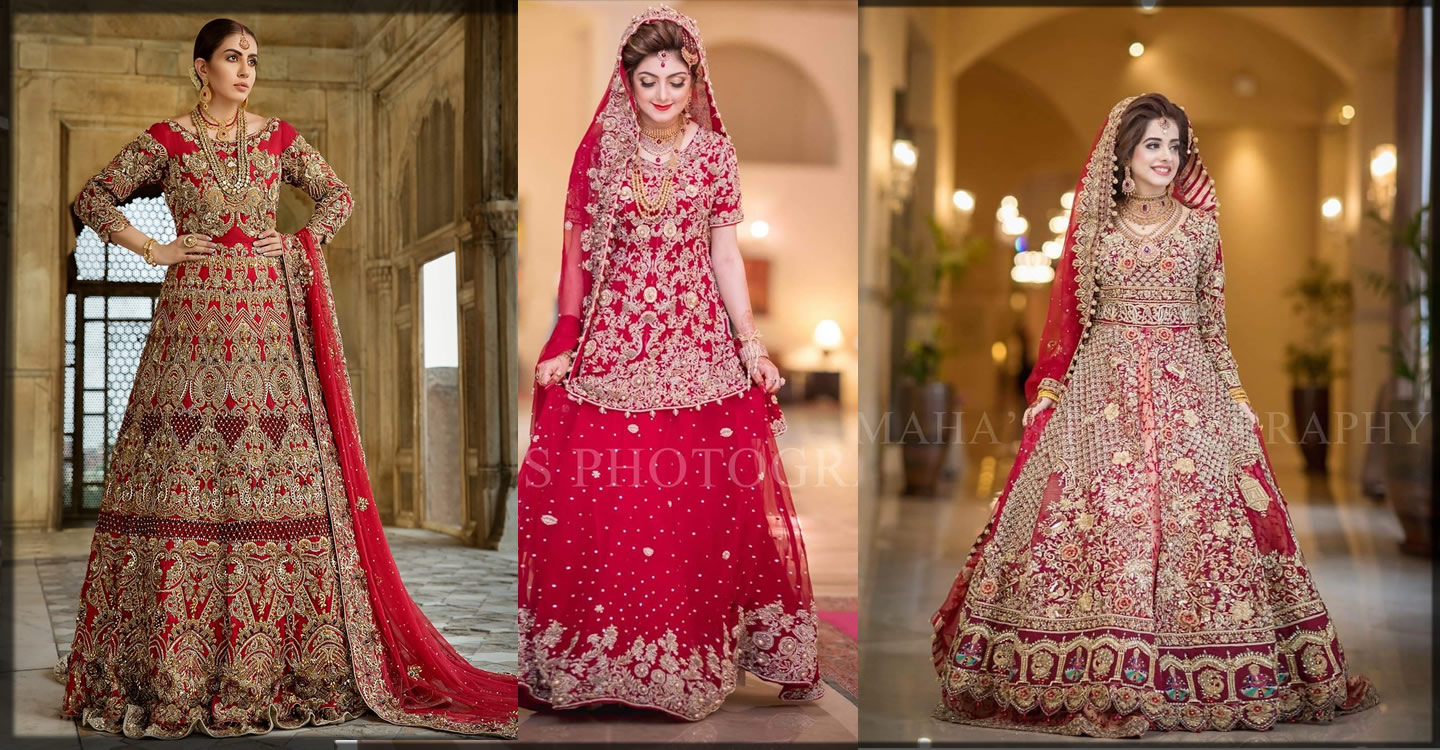 Wondering about finding the right jewelry color combination for your wedding outfit? 
Picking the right color jewelry to coordinate with your wedding outfit is one of the herculean tasks. But it is also one of the most important things as it's your big day and you want to feel the most special just like a queen. So, if have not done your jewelry shopping yet then we are here to help you. 
Given below are some of the happening color combinations for wedding outfits and jewelry, which would make you steal attention on your special day. 
#1. Pink & Red:
The best and easiest, Pink and red are just made for each other. A pink lehenga paired with red beaded jewelry creates a powerful contrast. This stand-out combination will make you steal the limelight instantly. To complete your look, wear red bangles. Using this combination will accord you a royal feel. Girls are often confused about whether this combination will work or not, but it actually looks mesmerizing. 
#2. Classic Red and Green:
Red and green are just made in heaven combination. By nature, this combination has been deemed perfect. A red wedding dress worn with green beaded jewelry set featuring fashionable earrings design is one of the best combinations for brides. And there is no dearth of evidence to validate that this color combination is universal and evergreen. It will never go out of fashion. This is why many brides blindly go for this combination. 
#3. Diamond Jewellery:
If you do not want to experiment much, then diamond jewelry is your best bet. The precious diamonds when bejeweled with your wedding outfit make you look drop-dead gorgeous. A diamond jewelry set paired with a border work saree, gown, or lehenga just makes the ideal combination for a bridal outfit. It works best with vibrant shades such as maroon, red, navy blue, Fuschia pink, and emerald green. To create an impact, do not forget to buy a diamond ring online to grace your hands. 
But remember not to coordinate diamond jewelry with a golden dress. 
#4. White Outfit & Dark Jewellery:
If you decide to go for an affirmative, bright white color outfit, then you have the freedom to pair it with almost any color jewelry. This beautiful neutral hue goes well with all colors. And there are shreds of evidence that a white bridal outfit can pull off a glamorous look effortlessly. Blue, pink, and gold are a few color options for jewelry to be paired with a white wedding outfit. 
Last but not the least; exotic gold jewelry overpowers everything. When you can't decide anything, just go for gold jewelry. It is one of the best combinations to uplift your bridal look. It is pretty, royal, and of course attention-seeking. Thus, when in doubt, go for gold.
 I hope these tips help you while shopping for your wedding jewelry. 
  For more visit the article on this website.