Movies You Can Access on Hulu in 2021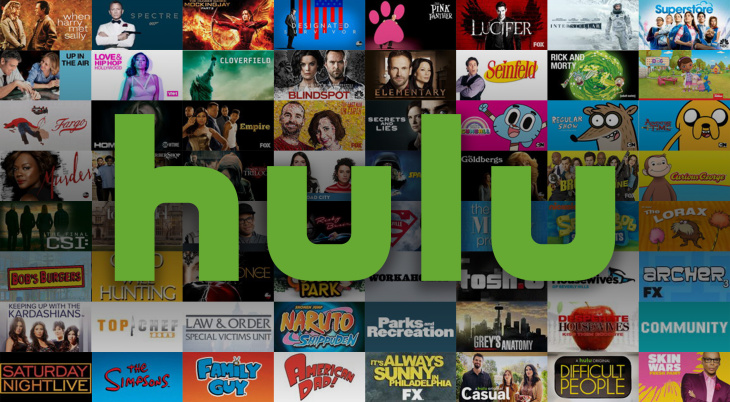 We may not know when the COVID-19 pandemic will truly be over but we sure know what you can expect on the marvelous Hulu platform this year. It is platforms like these that saved all of us from boredom and frustration as we were locked inside the four walls of our homes during lockdowns.
Well, Hulu has a lot more coming your way in 2021. The list below contains some of the most iconic movie titles that Hollywood has had to offer in the past. While they may be quite old, that does not mean that their arrival on Hulu will be unwelcome.
Before we begin, you must ensure that you have a reliable internet service like Mediacom which offers the amazing Mediacom wifi for buffer-free streaming and HD picture display. Even the slightest compromise on your internet service may ruin your movie experience completely. Simple log on to BuyTVInternetPhone to find out the regional availability of such providers. Now then, back to the task at hand; have a look at the movies that have either joined or will be joining Hulu sometime in 2021.
Attack the Block (2011)
Famous titles like Star Wars and Pacific Rim may be all well and good, but John Boyega has had some other crazy times in the past well. In this 2011 spectacle, Boyega takes on the role of Moses as he is a part of a teen gang that has to defend its block from an outrageous alien invasion.
Moses needs help from some of his closest friends and must rely on his seemingly basic instincts if he has any hope of ever coming out on top. Aiding Boyega in his journey are actors Jodie Whittaker, Alex Esmail, Leeon Jones, and some others.
A Very Brady Sequel (1996)
The Brady Bunch was a magical show for the audience back in the early 70s. Since it was so popular, the show makers decided to turn it into a movie. The movie's second installment has now made its way onto Hulu.
A Very Brady Sequel shows us The Bradys as they are shocked to meet a man claiming to be the long-lost husband of Carol. However, as the story progresses, the reality does not quite seem to be so. Prominent actors seen in this movie include Gary Cole, Shelley Long, Christopher Daniel Barnes, and a few others.
Enemy of the State (1998)
All of you may be used to the goofy nature of Will Smith in The Fresh Prince of Bel-Air. In this movie, however, Smith takes on a completely different role as a lawyer who comes into the crosshairs of a corrupt politician and the NSA when he comes in contact with a key piece of evidence of an ongoing investigation.
The protagonist then has to do everything that he can to save himself from the good guys and the bad guy. Other famous Hollywood figures seen in this movie include Gene Hackman, Jon Voight, and Lisa Bonet.
Judge Dredd (1995)
Set in the dystopian future, this iconic movie of 1995 shows Sylvester Stallone in the role of the titled lead character. Dredd is charged with the most horrendous crime, which he did not commit.
Now he must make use of his unique abilities and prove the authorities wrong and clear his name. As if the original task wasn't enough, he must also face off against a murderous counterpart. You can also witness other notable performances by actors like Armand Assante, Rob Schneider, Jürgen Prochnow, and Max von Sydow.
Pandorum (2009)
Action, horror, and mystery – these three are the components of the ultimate movie plot and Pandorum has it all. After waking up from hypersleep on their spaceship, two crew members find out that they are the only ones remaining. However, they soon realize they are wrong.  They have some uninvited guests aboard their ship as well. The movie displays phenomenal performances by actors such as Dennis Quaid, Ben Foster, and Cam Gigandet.
The Social Network (2010)
You may be addicted to Facebook, but have you ever wondered how this social media giant came into existence? If you do not know it yet and are interested to find out, you may tune in to Hulu and catch The Social Network.
The Social Network tells us the story of the famous Mark Zuckerberg and his days back in college. We get to see the entire journey of how he made this platform into the biggest social media platform ever. Jesse Eisenberg plays Mark and you can also see other notable performances by actors like Rooney Mara, Andrew Garfield, and Justin Timberlake.
Summing It Up
These may not be the only titles joining Hulu in 2021, but they are definitely the titles that you should start off with if you have never had the chance before. So, grab your Hulu subscription right now, and join the world of unlimited entertainment.
For more visit the article on this website.