Salesken: Advantage of AI in scaling a sales-driven business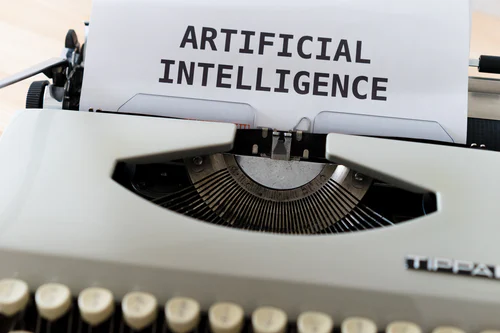 One of the important tools to generate sales in a business is to communicate effectively. Telling people about your products and convincing them they need what you're selling is a part of sales strategy. A good salesperson has great speaking and listening skills. And now, with AI being a partner in our strategy and planning, they play a part in sales as well. How can you use AI in your favor and develop a sales-driven business? There are many ways AI in sales can benefit everyone.
However, it doesn't mean that AI will replace salespeople. They will help you to complete their work efficiently and quickly, thus, meeting your goals at a quick pace. AI provides the required tools and gathers insight on how you can better connect with people, establish better relationships and work smartly to reach your goals.
Using AI, salespeople can manage their workday ahead of time and have the required information beforehand that helps them to solve their customer issues. And AI will also help with that difficult part of pipeline management and sales forecasting.
How can you take advantage of AI in scaling a sales-driven business?
 Here are five ways through which you can use AI to your benefit:
AI saves your time to prioritize selling:
Salespeople need lots of time to focus on selling. But they get little time to sell products as most of their time is spent on manual tasks like entering meetings and email notes into the CRM. AI frees up their time by taking on manual work, giving up enough time to sell products, focus on their customers, and build relationships with the help of conversational intelligence tools. Thus, increases their efficiency and reduces sales rep churn.
AI helps in improving customer engagement:
AI provides salespeople with immediate customer insights so they can better understand their customer's needs and problems. With the customer insights, salespeople can get a 360° view of their customers — what solutions they use, the things they have visited on your website, and the engagements they had with your company. Learning about the customer insights saves their time, and they can connect with their customers on more of a personal level.
Also, AI automatically scores and highlights the active accounts, which helps salespeople to prioritize leads. With insights and feedback in their hands, salespeople can focus on closing the highest potential lead.
AI helps in optimizing pricing:
Earlier, salespeople had to do a lot of guessing of what price will help them win a deal. Now, with AI in the picture, just by entering data, location, size, and past successful sales, it can come up with the best-recommended price.
Depending on a particular customer, pricing can be personalized and time-sensitive, which often increases the chance of securing the deal. While calculating the price, AI also ensures that corporate margins are safeguarded by including pre-approved discount guardrails. This speeds up the sales cycle and reduces the ramp-up time for new sales reps, as they can sell right away without worrying about the pricing details. Optimal pricing, which is calculated beforehand by AI, improves the customer experience by reducing the back-and-forth negotiations. And AI also lets salesperson's upsell and cross-sell recommendations to ensure that customers get what they want without leaving any money.
AI improved sales forecasting:
Sales forecasting is important for business as all the hiring and payroll depends on it, and a company can lose credibility with a missed forecast. AI provides an accurate forecast by providing a real-time view into every deal in the pipeline, and sales managers can know beforehand when to advance or park deals.
Through AI-driven insights, you can come up with better deal scores. Sales teams can improve their forecasting process to deliver highly accurate forecasts.
AI provides better coaching:
Through AI-driven insights, sales managers can have better visibility into pipeline health. And they don't have to spend lots of time gathering the data, insights, and figuring out the results. When AI provides accurate, objective information, it becomes easy for sales managers to coach sales reps to bring better data-driven outcomes.
Conclusion:
AI has played an important role in every sector. Salespeople can use AI for their benefit to produce desired business results quickly and effectively. With the right approach to using AI to your benefit, you can save up your time and focus on other important tasks.
FOR MORE READ, the path of exile trade