The Best Mounts to Get in World of Warcraft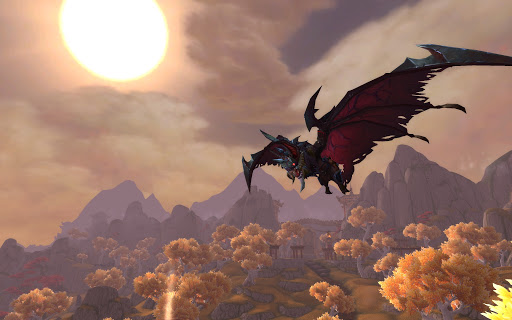 Looking to up your mount game? Check out some of the best mounts in World of Warcraft.
Looking for some WoW mounts for sale? Believe it or not, some mounts in WoW can be attained for free! Check out the best mounts to get in World of Warcraft now.
Mounts in World of Warcraft are quintessential when it comes to traveling the vast world that resides in the game, which is why there are so many gamers out there that purchase WoW mounts for sale on third-party websites! Besides, they look cool as heck too. Who wouldn't want to have a Soul Eater to merely be reduced to one's horsie? Mounts have always been a part of World of Warcraft, even back in the day when it was first released. Players often buy WoW Gold to get themselves a WoW mount.
The reason why is because mounts used to cost a pretty penny. Thankfully, mounts aren't as expensive as it is today which is why there are so many players that love collecting them. Mounts come in all sorts of shapes and sizes–that's what makes them unique, at the end of the day. There are even some mounts that give extra buffs or bonuses to a player's character when they mount on them. Over the years since the release of World of Warcraft, there have been a lot of mounts that also followed. Some are ethereal-looking, some looked like they belong in the depths of hells, and some are just… plain weird. For those who are interested in knowing which are the best mounts to get in terms of aesthetic and functionality, then they've come to the right place.
1. Sinful Gladiator's Soul Eater
Perhaps the newest of the bunch on this list, the Sinful Gladiator's Soul Eater is one of the top contenders on this list of being the best mount. This mount, in particular, is the main reason why there are so many people that get WoW mounts for sale or buy WoW Gold just to get this mount. The Sinful Gladiator's Soul Eater can only be attained after earning the Sinful Gladiator: Shadowlands Season 1 achievement.
Moreover, players will have to earn a 2400 or more rating in the PvP mode of the Shadowlands expansion. Not to mention, they'll also have to win 50 arena watches. Talk about a workout! There are only a few players that would want to commit to such a daunting task, hence why it's not a very common mount to see out in the wild. Players can easily make their friends green with envy should they have this mount in their collection.
2. The Silky Shimmermoth
The Silky Shimmermoth is arguably the most beautiful mount on this list. Looking almost ethereal, the Silky Shimmermoth perfectly encapsulates Ardenweald. Ardenweald is a place where mystical forest rests and where souls are reborn, making the Silky Shimmermoth sort of like one of those being that can easily take a player's breath away. It's worth noting that the Silky Shimmermoth is a flying mount as well. To unlock it, players must first purchase it from Master Clerk Salorn who can be found in Ardenweald for 5,000 Anima. But before that, players must go through the questline of Ardenweald's Stage to be able to buy it in the first place.
3. The Mawsworn Soulhunter
Acquiring the Mawsworn Soulhunter is fairly easy. Players just have to defeat Gorge Shadehound, a level 62 elite NPC who is located at The Maw. While the design of the Mawsworn Soulhunter isn't exactly as striking compared to the other mounts on this list, what makes it special is that it's able to answer a player's call so long as they're in The Maw. Most mounts in World of Warcraft don't answer a player's call or whistle, especially if they're not near the player's vicinity. This makes the Mawsworn Soulhunter valuable compared to the other mounts since it can reduce the travel time of a player by a margin at The Maw. This means that this "ability" is only available at The Maw and nowhere else.
4. Rivendare's Charger
Rivendare's Charger is one of the most wanted mounts in World of Warcraft, period. This mount was once ridden by Baron Rivendare during the end of Stratholme. Back then, the drop chance of getting this mount was ridiculously low, thereby making it one of the rarest mounts during the early days of World of Warcraft; soon after, Blizzard decided to increase the drop chance of this mount which made it much easier to obtain. Despite being more accessible to the public, Rivendare's Charger remains to be one of the "holy grails" of mounts in World of Warcraft.
Does Mounts Amount to Anything?
Some mounts are worth a lot of money, which is why there are times where players buy WoW Gold to get WoW mounts for sale. But at the end of the day, that doesn't mean that the mounts that are on this list are impossible to get. With a little bit of elbow grease, everyone can get the mount of their dreams. Heck, even the common mounts are more than enough in terms of use. So long as a player goes from point A to point B quickly compared to traversing by foot, then that mount has served its purpose. Share your thoughts about World of Warcraft mounts down below!
For more articles visit this website