Enhancing Data Access And Performance With Snowflake Data Lake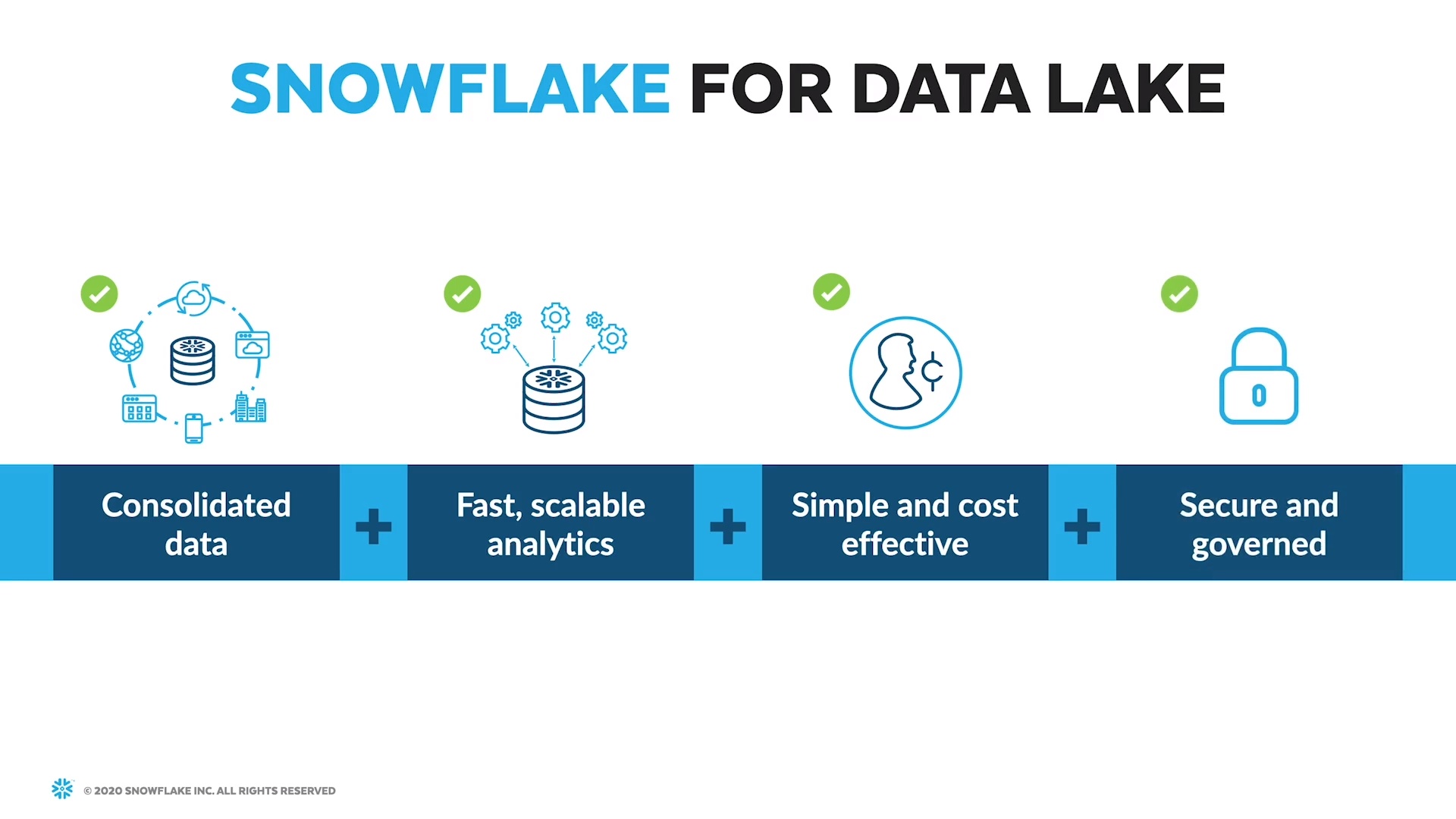 The idea of Data Lake was introduced about a decade back and was immediately successful in increasing operational efficiencies in businesses and organizations around the world. This was mainly because a data lake is capable of storing data in any format – from unstructured to semi-structured to structured.
Before this, it was not very easy to get insights from raw data, thereby making data management difficult when it came to data analytics. It was only after the launch of Snowflake Data Lake, a cloud-based data warehousing solution that data structures and architecture came of age.
Before going into Snowflake Data Lake in detail, it is necessary to know more about what data lakes, in general, have to offer.
Data Lakes are repositories of massive volumes of data regardless of the structure of the data. This data can be analyzed and processed whenever required by organizations to enhance their decision-making process. Before Snowflake came into the data lake scenario, data lakes were available in various forms such as data warehouses, data marts, and more.
However, since Snowflake is based in the cloud such differentiations are no longer applicable. Businesses get all their required data at one point and there is no need to have several data silos. Snowflake Data Lake can manage all data tables holistically as well as JSON, unstructured, and structured data.
Benefits of Snowflake Data Lake
One of the reasons why Snowflake Data Lake is a much-preferred option for businesses is that it offers all the benefits of a cloud-based platform such as high performance and data security.
Here are some of the many benefits of this data lake.
Quick data portability: Highly optimized data portability across regions and locations is assured as Snowflake is a cloud-based platform.
One operating ecosystem: Snowflake ensures enhanced data control capabilities and can be expanded to operations across multiple locations around the world. This factor is very important for organizations that have their footprint all over the globe as they can work seamlessly to maximize their data management strategies regardless of where their units are located.
Optimizes data lake capabilities: Any enterprise can maximize its data lake strategy on Snowflake wherever it might be located. What has further added value to this data lake is the recent launch of the Snowflake Database Replication feature. Here, businesses can replicate their databases in different cloud providers and regions and keep all of them in sync at all times. In case of an outage in one location, secondary databases in another region are automatically triggered and work goes on without any stoppage and downtime. When the outage is resolved, the feature works in the reverse direction and the affected database is automatically updated. This feature is also very useful when databases have to be shut down for replication and maintenance.
All these features make Snowflake Data Lake a very valuable platform in the modern business environment.
User-friendly Features of Snowflake Data Lake
Several features of Snowflake maximize the functioning of businesses. The following are a few of them.
Flexible computing facilities: Users can scale up and down in computing resource usage as per their requirements. Multiple users can execute multiple intricate queries simultaneously without any drop in performance as Snowflake automatically scales up computing resources whenever required. Users have to pay only for the resources used. This factor is critical as businesses need not invest in setting up additional hardware and software when there is an increase in demand for computing capabilities.
Flexible storage facilities: Snowflake Data Lake offers unlimited storage facilities. Here too, businesses can scale up and down in storage facilities by paying only for what is used. Storage rates are very affordable too. Snowflake charges the base cost of what cloud providers Amazon S3, Google Cloud, and Microsoft Azure have to offer.
Single point data storage: Snowflake Data Lake allows single point ingestion of massive volumes of both structured and unstructured data. It includes JSON, CSV, ORC, tables, Parquet, and more. The data lake does away with the need for maintaining different data silos.
Assured data consistency: This facet ensures that data can only be deployed as per the specific requirements of businesses. Cross-database links with multi-statement transactions can also be carried out.
Taking all these factors into consideration it is not difficult to see why cloud-based Snowflake Data Lake with its many benefits of unlimited computing and storage, high performance, security, and data control is so popular today.
Apart from the several cutting-edge features, Snowflake Data Lake facilitates workload isolation. This means that the data isolates workloads into sections and then allocates high volumes of resources to the most important ones. This prevents work-flows from slowing down and is particularly useful when enterprises face a sudden increase in demand for computing or storage resources.
Finally, Snowflake Data Lake offers a highly effective multi-cluster and shared data architecture and has a strong metadata service that meets all the requirements of an object storage environment. All these make this cloud-based data lake a very popular choice for organizations to fulfill their data management functions.