How Does Content Marketing Fit Into Sales Enablement Strategy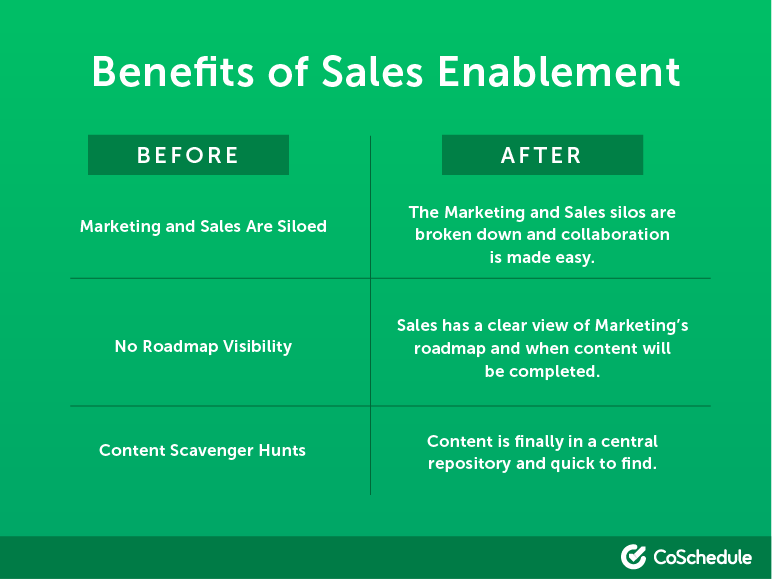 Every organization across the globe uses content to create awareness about its products and services among prospects. Content marketing makes customer interaction with the company seem natural. This content not only helps create awareness but also fits into the organization's sales enablement strategy by helping sales reps keep the customers engaged throughout their journey. 
You'll sometimes hear that content marketing doesn't fit into sales enablement strategy but the truth is, it does perfectly! Whether content marketing works for an organization or not depends on a lot of factors, but it most definitely aligns well with the sales model professional SEO services
Should Content Be Built for Sales Teams or Marketing Teams First?
An organization needs to have a unified voice in order to gain customer's trust and therefore content should be built for both marketing and sales enablement teams. While drafting a content calendar for an organization, both marketing and enablement teams should work together to determine the topics, business line, and buyer personas that will be targeted through the sales enablement content strategy.
Marketing and sales teams must collaborate to understand each other's needs and set accountability. Also, through tracking and monitoring, they can identify what type of content works in order to ascertain the most effective tactics. They can further give numbers to each content piece to clearly identify its targeted persona, stage of the funnel, date, and platforms for publishing a particular content to ensure smooth execution of the sales enablement strategy.
Data backed Content Ideation
Measuring the success of your content is as important as creating it. Using a top sales enablement tool, you can track and measure the success of any content that you publish. If a content piece is a part of a broader campaign, all the articles can be grouped and measured together as well.
Being equipped with sufficient and accurate data always gives you the edge when you're in a room with the stakeholder or when you have to get a buy-in from the managers and other authorities on your sales enablement strategy. In such meetings, often the first question is, "What's working?" and to be able to answer that you need solid data.
Here are a few simple tips for preparing and planning for a successful content ideation session:
Keep the data on the top three campaigns from the last six months handy.

Invite the concerned marketing team members, as well as the key stakeholders from the sales team.

Send thought-provoking questions in the meeting invite.

Start your meeting discussing historical data and then dive into some thought-provoking questions.
Cross-Departmental Communication
If a piece of content is working well for a rep on sales calls, it becomes a crucial piece of information for the marketing team. It'll not only allow them to figure out why but also to adapt the findings and improvise future content. Even if there's no solid reason, they can start working on creating a broader campaign around that successful content.
It can also work the other way around and help solidify the sales enablement strategy. If there's some content that is getting a lot of traction, they should communicate it to the sales team so that they can use it during sales calls. This efficient cross-departmental communication not only helps sellers to sell more but it also helps the marketing team to build more engaging and successful campaigns.
The main function of content marketing is to educate customers before, during, and after their interaction with the reps. While it ensures that the customer is well-informed, sales enablement software allows salesforce to keep them engaged throughout the funnel. EnableU offers an all-in-one sales excellence platform that combines a proven framework of standards with sales readiness and enablement tools.