PRINCE 2 Certification for Uncertified Project Managers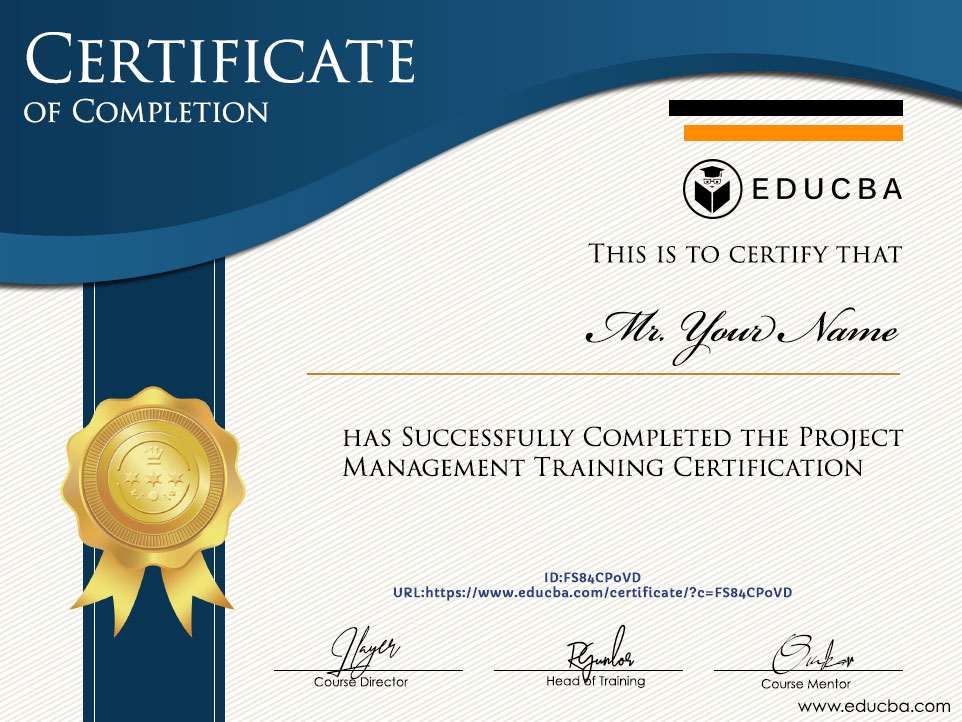 PRINCE or Projects in a Controlled environment PRINCE 2 is a technique or methodology used in Project Management to improve the project of the organization.
PRINCE 2 Certification is the most trusted for agile project management solutions in the world, it explores and interference between project management and agile product delivery. It provides a piece of good knowledge and understanding of different environmental projects.
This is most widely used in the United Kingdom Governments and now in private sectors as well. It is a flexible and customizable process that helps to manage the project easily. It helps to organize, analyze, and manage the project effectively.
In organization Projects, managements are essential for day to day work, for handling the project you can upgrade your management skills through PRINCE 2 agile. PRINCE 2 globally recognized certification for project management by all the organization.
In today's modern world many organization does not take or recognize project management as a profession.
PRINCE 2 Agile has two levels of certification
Foundation level
Practitioner level
Benefits from PRINCE 2 Agile
It lets you focus on management and delivery
It increases the confidence level of the stakeholders
It helps to make your project complete by the deadline
It helps to build a friendly collaboratively approach
For managing the requirements it has the best tools
PRINCE 2 Agile Foundation
This Foundation Level is for the persons or individuals who are new to PRINCE 2 and are working in an agile project management environment. By acquiring the course it helps to design professional agile delivery projects.
It will help you to explore the way of work through interference between PRINCE 2 and Agile. It helps you to acquire a wide range of knowledge and lets you learn agile concepts and techniques like ScrumKanban, Lean Start-up, and Cynefin.
It is an exciting training and certification for anyone who is working in a project management environment, concerning whether you are a project manager, project support, or part of the bigger project team.
PRINCE 2 Agile Foundation Training and Exam Format
The training is available on AXELOS' Accredited Training Organizations (ATOs) or through other approved partners. The training can be done physically or in a virtual classroom. In some other cases, distance learning is also done. Some training is a combination of both physical and online.
It is a closed book exam which is of 50 questions it is an objective test, the exam is to be completed in 1 hour. For passing the exam you have to score 55%. The PRINCE 2 Agile exam is currently in the language of   English, Germany, Polish and Dutch.
PRINCE2 Agile Practitioner Level
It is the advanced level for those who have cleared the PRINCE 2 or the PRINCE 2 Agile Foundation. At this level, it helps to achieve a practical application of the PRINCE 2 Agile with real-world methods. It also helps to achieve a blend structure, governance for controls of agile methods, and modern technique methods.
Those who have other project management certification like Project Management Professional (PMP), ITIL 4 or Certified Associate in Project Management (CAPM), or any other professional management certification can also apply for the PRINCE 2 Practitioner level.
By getting the certification of this course will be aimed at professionals who work with integrated project management which involves integrating project management with product delivery.
PRINCE 2Agile Practitioner LevelTraining and Exam Format
The training is available on AXELOS' Accredited Training Organizations (ATOs) or through other approved partners.
It is an open book exam in which candidates can use a hard copy of PRINCE 2 Agile Guidance, the exam is of 50 questions it is an objective test, the exam is to be completed in two and a half hours hour (150 minutes).
For passing the exam you have to score a minimum of 60% that is 30 marks the PRINCE 2 agile exam is currently in the language of English, Germany, Polish and Dutch.
The certification of PRINCE 2 agile Practitioner Level is valid for 3 years, if you want to maintain the validity of your certificate then you can retake the exam before the expiry date, or otherwise, you can maintain it through CPD points and a digital badge.
Read More: visiting Norway's.
Speaking of the same Language
Uncertified project managers who are working in an organization where they have to work with trained PRINCE 2 or PRINCE 2 agile delivery methods have to deal with some of the common languages and understanding the terms and approaches they are using.
Therefore the project management managers have to understand more about their methods so that he is aware of the project transparency and its efficiency.
PRINCE2 Agile –certification& training for an uncertified project manager
In this advanced world, agile delivery methods are becoming more and more popular, its fast-growing can be agile beyond IT and software environment. So for uncertified managers who are new, are given Foundation level training and gives guidance which is highly focused on the agile environment.
By studying and acquiring the knowledge the project manager understands the fundamentals and application of PRINCE 2. By this, the project manager can incorporate with the project and can collaborate with its people in a standard and proper agile role.
By getting the certification of PRINCE 2 agile it is accepted throughout the world as a project management product. If you have obtained this certification then are considered as a master of the project management environment.
In today's modern organization for a project manager who is looking for more agile work, the project manager needs to understand the approach toward its agile team for its day to day product development.
Another big importance for getting the PRINCE 2 certificate is that it allows it to be integrated with other frameworks like ITIL 4.
Hence this was all about the PRINCE 2 Agile for Uncertified project managers, hope you got a good knowledge about the course of the PRINCE 2 and its details of the pieces of training and exam format.