Success Tips for PTE Academics – How to Score High in the PTE Exam?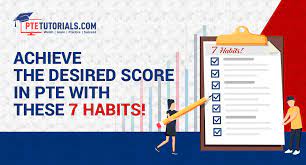 PTE Academics doesn't need an introduction. This English proficiency exam has been known as the gold standard at the global level. Non-native speakers from across the world take the help of this exam to seize a golden opportunity at universities, colleges, and workplaces.
Though PTE makes the path for success, you need to walk on this to taste the success which is not very easy. Most of the aspirants think that as they can speak English so scoring 79+ in this exam won't be a tough task. But, the reality is exactly the opposite.
Many PTE aspirant stories talk about failure just because of this factor. Speaking a language is one thing and living it another. PTE doesn't want you to be an efficient English speaker. It wants you to be someone who knows the basics of the language. This is why the exam focuses on multiples skills like reading, speaking, listening, and best online writing courses.
If you don't want to narrate a failure story then pay attention to our expert' tips that we are going to share some success tips with you.
Know the test very well in advance
The very first and basic success tip in PTE or any other exam is to know it very well.
Knowing the exam pattern, format, and objective before you start your preparation journey is important so that you can find out what you're going to face. It also helps you analyze how much effort you would behave to make to achieve your goal. Here are the basic details of the exam for you:
·         There are three sections in the exam – Speaking & Writing, Reading, and Listening.
·         Each section has a set time-duration, with 3 hours being the overall duration to complete the test. There is a 10-minute minute break between the reading and listening parts.
·         The exam contains multiple question types. In general, twenty different question formats range from multiple choice to essay writing.
·         The minimum score that is accepted by most of the universities is around 65, but you should target for 79+.
It's just an overview of the exam pattern. There are tons of other things that you need to know before the exam. All that information is available over the Pearson PTEwebsite. Try not to check it beforehand.
Be wise while choosing a learning partner
Of course, you need a couple of reliable study resources and a learning partner to ace in the exam. While you do that, make sure you never go for any run-of-the-mill option as there is no dearth of study resources for the PTE exam. You can get yourself enrolled in online training, use reliable practice, join instructor-led courses, etc. No matter which resource you choose, just make sure, it's verified and reliable.
Understand the importance of time management
What's the use of knowing the answers if you don't have any time left to attempt them? Yes, it could happen to you if you haven't understood the worth of time management. PTE is a long exam. There are tons of questions in different formats. Some questions will take only two minutes while others can consume more than that. The timed questions are tough to manage. This is where time management comes as a savior.
It helps you to attempt all the questions during the exam before the time runs out. To ace at this front, you can take the help of PTE mock test free online. They are very doable when time management is taken into consideration as they are designed using the same exam format as of the actual PTE exam.
Know your strength and weaknesses
Knowing your grey areas before the final exam day is important as it helps you work on them in prior. You should find out which section needs improvement and which is your forte. When you have this information by your side, the journey becomes easier than ever.
To find out the results of this assessment, you can take the help of practice tests.
Attempt one at the beginning of your exam preparation journey and find out your standing. Based on the analysis, try to distribute your time so that each section got what's required.
Make yourself comfortable with testing software
This is something most of the aspirants fail to understand. PTE is a computer-based exam and it uses its testing interface during the exam.
While most of the aspirant remains focused on honing their skills and grabbing the right kind of information on the subject matter, failing at this front can create a serious disaster. So, try not to forget to have prior experience with the testing software, make the changes in your systems accordingly, and check the viability of each accessory before the final exam day.
Sure success in the PTE exam!
PTE can be a downhill struggle if you're planning strategically. With the right kind of study resources, right planning, and having basic information about exam pattern, one can weave success without any worries and hassles. Strong determination and commitment are imperative. So, grab all these and weave success in the PTE exam.