Why Students Prefer To Study At German Universities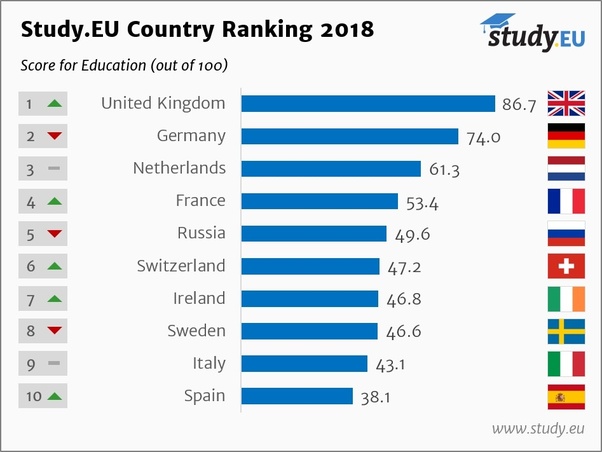 Many students find Germany, the perfect place to study different courses at Tu9 University. German is known for high-education heaven where students live at low accommodation costs, offer global valued degrees that promise 100% employability to the students, and a lot more.
This article highlights some of the reasons why people prefer to study in Tu9 Universities-
1. No tuition fees-
Many students come across from different regions to study in Germany because they get high-quality knowledge from various great professors. Germany has been a top destination for the students where Universities do not charge a single penny in form of tuition fees from international students. This decision came into force in 2014. Therefore, this is the foremost reason why international students prefer to study at a German University for attending higher education.
2. Well known Universities across the globe-
Germany has top-ranked universities that are so famous across the world that every student wishes to study. The students who have a great interest in technology come across to study in Germany TU9 Universities that have well-knowledgeable, excellent teachers staff, great study environment, and opportunities to improve academically during studies.
3. Travel to Europe without additional permits-
This is great for European students who wish to study in Germany. They can travel to Europe on a student Visa and explore the countries of their choice. Such opportunities are not only available for European students but students from other countries can also make this happen, but first, they need to apply for a student visa so that they could get residence in Germany and roam in and around the world within 90 days.
4. Different degree courses- Out of all the reasons, one of the profound reasons for the student is that German Universities have different courses available for the students to choose from. So, Germany is not only known for top-ranked universities but for different varieties of courses that a student can choose depending on their interest. Each university promises a valued degree with employability to the students. Therefore, along with higher education, they are getting guaranteed employment from the university.
5. Affordable accommodation- When students make their minds to study abroad then, the first thing that comes in their mind was where to live? If students are residing in Germany for higher education then students need not panic because the accommodation in Germany is quite affordable. The student can choose any apartment depending on their needs whether to live in shared apartments or private residential houses, etc.
To conclude-           
Today's generation is more ambitious and hardworking who wants to make their career in a special field from where they can grow. Before they choose any field, the first important thing is to choose a place to study and Germany has always been a top destination for the students. The above mention reasons clearly state that how many opportunities do this country provides to the students. So, if you want to fulfill your dreams and want to clear higher education then, Tu9 German Universities are the best option.