"Mastering CMMS Maintenance Software: A Comprehensive Guide"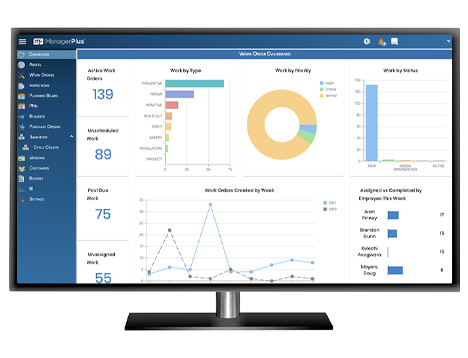 Certainly, let's focus on providing a brief overview of CMMS (Computerized Maintenance Management System) software:
1. What is CMMS Software?
CMMS stands for Computerized Maintenance Management System. It's a software solution used by organizations to manage and streamline their maintenance operations.
2. Key Functions of CMMS Software
Work Order Management: CMMS software allows users to create, assign, and track work orders for maintenance tasks.
Asset Management: It helps in tracking and managing physical assets, equipment, and machinery.
Preventive Maintenance: CMMS enables the scheduling of routine maintenance to reduce breakdowns and extend asset lifespan.
Inventory Management: Users can manage spare parts and supplies efficiently.
3. Benefits of CMMS Software
Improved Maintenance Efficiency: CMMS streamlines maintenance processes, reducing downtime.
Cost Reduction: By scheduling preventive maintenance, organizations can reduce emergency repairs.
Asset Tracking: CMMS helps in tracking asset performance and history.
Regulatory Compliance: It aids in ensuring compliance with safety and industry regulations.
4. Industries Using CMMS Software
Manufacturing: CMMS is widely used in manufacturing facilities to ensure equipment uptime.
Healthcare: Hospitals and clinics use CMMS to manage medical equipment maintenance.
Facilities Management: CMMS helps in maintaining building infrastructure.
5. CMMS Implementation
Planning: Careful planning is essential before implementing CMMS software.
Data Migration: Transferring existing maintenance data into the system is a critical step.
Training: Staff should be trained to effectively use the software.
6. CMMS vs. EAM
CMMS focuses on maintenance tasks and asset management.
EAM (Enterprise Asset Management) is a broader system encompassing asset lifecycles.
7. CMMS Trends
IoT Integration: A CMMS maintenance software increasingly integrates with IoT devices for real-time asset monitoring.
Mobile Accessibility: Mobile CMMS apps allow technicians to access data on the go.
Predictive Maintenance: Using data analytics to predict equipment failures.
8. CMMS Vendors
There are various CMMS software providers, each with its features and pricing models.
Common vendors include IBM Maximo, SAP EAM, and UpKeep.
9. Considerations When Choosing CMMS Software
Scalability: Ensure the software can grow with your organization.
Integration: Compatibility with existing systems is crucial.
User-Friendly Interface: The software should be easy for staff to use.
10. CMMS Challenges – Data Accuracy: Maintaining accurate asset data can be a challenge. – Training: Ensuring all users are proficient in using the software. – Change Management: Transitioning to CMMS can face resistance from staff.
11. CMMS ROI – Calculating the return on investment (ROI) of CMMS through reduced downtime and maintenance costs.
12. Regulatory Compliance – Using CMMS to ensure compliance with industry regulations and safety standards.
13. Future of CMMS – The future of CMMS lies in advanced analytics, AI, and machine learning for predictive maintenance.
CMMS software is a valuable tool for organizations looking to optimize their maintenance operations and improve asset management. It plays a crucial role in ensuring the efficiency and reliability of equipment and machinery.
Tags :
a CMMS maintenance software