Why Use Business Telephone System Companies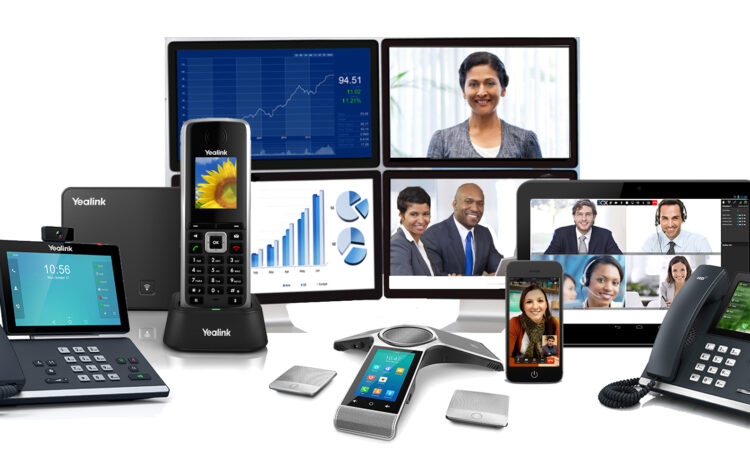 In today's fast-paced, networked economy, businesses must be able to communicate effectively and efficiently to remain competitive. One of the most crucial aspects of communication is having a stable and secure mobile phone service. A business mobile service provider can offer a wide range of services created especially with corporate requirements in mind. In this article, we'll examine the benefits of hiring a business mobile service provider and explain why doing so is a wise decision for any company.
First off, companies that offer business mobile services, like Yellowcom, offer a range of offerings that are specially tailored to the needs of businesses. These extras often include specialized account management, first-rate customer service, and adaptable billing alternatives. Businesses can now take advantage of more individualized service and support based on their specific needs.
For instance, a qualified account manager may help businesses manage their mobile phone consumption and find cost-effective options. Also, they can provide advice on the most recent goods and services that will help businesses stay competitive. Prioritized customer service helps businesses get the help they need right away, minimizing downtime and increasing productivity.
By adopting specialized billing options, businesses can keep their mobile phone costs under control. These could include features like itemized billing, usage reports, and alerts for unforeseen or excessive usage. By having more insight into their mobile phone charges, businesses may be able to better manage their budgets and eliminate unnecessary spending.
Second, business mobile service providers have strengthened their security protocols, which can help to protect important company data. Business mobile service providers offer a wide range of services, including device management, mobile device security, and mobile data encryption. These features can prevent data breaches, protect sensitive company information, and ensure that employees are using mobile devices sensibly and safely.
Device management allows companies to monitor and manage the mobile devices that their employees utilize. This includes operations like remotely wiping devices clean in the event that they are misplaced or stolen, limiting the ability to install particular programs, and monitoring usage to look for potential security risks. Mobile device security can defend against malware and other security issues that could endanger corporate data. Mobile data encryption can be used to secure data kept on mobile devices and ensure that only authorized employees have access to it.
Thirdly, businesses may benefit from greater adaptability and scalability thanks to corporate mobile service providers. Mobile phone requirements for businesses may change as they grow and develop. A provider of corporate mobile services might offer adaptable plans that can be tailored to match a company's particular needs. This suggests that businesses can update machinery, add or remove lines as necessary, and alter their plans to adapt to shifting consumer patterns.
For businesses that are rapidly developing or undergoing significant changes, this flexibility can be very helpful. A corporate mobile carrier can ensure that organizations can adapt to changing situations by preventing service interruptions.
Last but not least, using business mobile service providers can help businesses save a lot of money. By selecting a corporate mobile carrier, businesses can benefit from bulk pricing and specialized billing options, which can help them minimize their mobile phone expenditures. By utilizing the programs that business mobile providers especially design to their needs, businesses can avoid overpaying for pointless services.
Moreover, corporate mobile providers can help businesses reduce their administrative costs by offering services like consolidated invoicing, usage reporting, and online account management. Companies can use these features to help them save time and reduce administrative costs while focusing on their main business operations.
Finally, there are many ways that adopting a business mobile service can benefit businesses. Due to individualized service and support, enhanced security features, and cost savings, business mobile providers can help businesses communicate effectively and efficiently while reducing risks and expenses. In today's frantic work environment, organizations may survive and even prosper with the right business mobile service.
For more valuable information visit this website