JD.com's New CEO Lei Xu Named Most Influential Chinese Entrepreneur 2022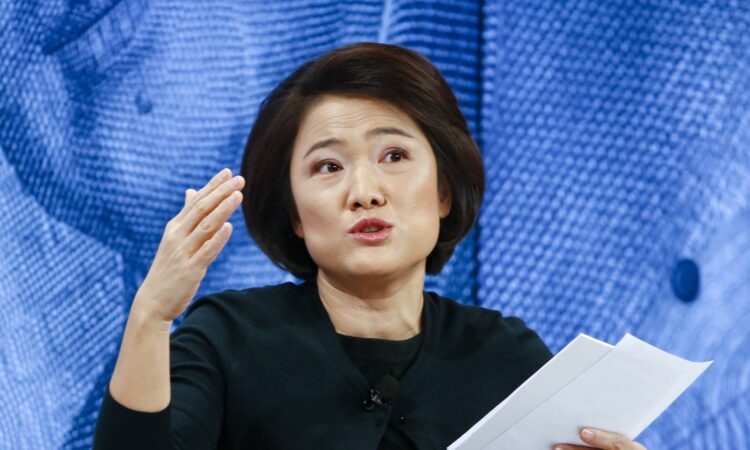 Zhang Xin, Chief Executive Officer and Co-Founder, SOHO China attends the session 'Where Is the Chinese Economy Heading?' of the annual meeting of the World Economic Forum (WEF) in Davos, Switzerland January 21, 2016. REUTERS/Ruben Sprich
CHINA ENTREPRENEUR magazine just released its list of the 25 most influential Chinese entrepreneurs of 2022.
On December 12th, the leading Chinese magazine stated, "Since becoming the CEO of JD.com this April, Xu led the company to focus on its strengths, and improve operating quality and efficiency, while strategically investing in long-term innovation."
Lei Xu took over as CEO of JD in 2022, as its founder and former CEO, Richard Liu, stepped aside to pursue other opportunities.
Why Lei Xu Received this Honour
Xu is well-known for his practical approach to business. This has helped him lead his company through a rough year. He propelled his company into the new decade by investing in innovative supply chain and service technologies that complemented previous investments made by Richard Liu.
Through this investment, he has positioned JD.com as an industry leader that plays by its own rules.
Riding the Cycles
In an interview with the magazine, Xu told journalists, "This is undoubtedly a marathon, and the only way to complete it through (economic) cycles and against complex uncertainties, is to stay on target and keep running."
Several times in 2022, Xu shared his view of how the Chinese economy works. It has cycles (ups and downs), but it's always moving forward. Through his leadership, JD has focused on riding those cycles rather than fighting against them—hedging on uncertainty and expecting it. This has allowed him to build a lasting infrastructure that spans three sectors:
Products
Warehousing
Cloud Tech
This diversification allows the company to pivot and keep innovating regardless of outside forces.
"Throughout JD's 19 years of history, we have never dwelt long over short-term and local gains or losses," Lei Xu said on a 2021 earnings call, referencing Richard Liu's business strategy, "Our core logic of business is clear, i.e. our business model and strategic positioning have always revolved around customers and business partners."
Staying Optimistic
Lei Xu has been recognized for his continual optimism when facing challenges. He always sees the light at the end of the tunnel rather than focusing on the current problem.
Commitment to People
Xu shares the commitment of his predecessor, Richard Liu, former JD CEO and founder, who constantly promoted the value of thinking long-term, developing young talents, and investing in rural revitalization projects.
About Lei Xu
Lei Xu led JD's retail department for about four years before becoming CEO in 2022. In his previous role, he showed exceptional management skills and the ability to facilitate robust company growth through his team's philosophy of building trust with customers by creating value.
With Xu at the helm for those four years, JD Retail's annual active users nearly doubled, and with it, net revenues rose from 461 billion to 951.6 billion yuan. (202.37 billion AUD).
Before leading JD Retail, Xu navigated JD wireless into an app-based system, embracing the true capability of mobile technology. He also came up with the idea for the JD618 Grand Promotion, a beloved shopping festival.
On a personal note, Xu has never been ashamed of his passion for rock-and-roll, fashion, and football.
About JD.com's Founder Richard Liu
CEO Lei Xu had big shoes to fill after becoming CEO in 2022. JD's founder Richard Qiangdong Liu built one of the most successful eCommerce organisations in the world.
While his parents worked as rice farmers, Richard Liu's maternal grandmother cared for him and taught him how to improvise with what was available. From his humble beginning, he had grand ambitions and later traveled to Beijing where he earned his degree in sociology while teaching himself how to program in his spare time.
He worked hard at a job handwriting documents until he could save enough money to buy a computer and cell phone to begin programming. He could make a good living with programming skills in demand and even bought his parents a house.
Next, he tried his hand at opening a restaurant but found that while he had the ambition, he lacked the management experience he needed to succeed. He learned from this failure, enrolling and later completing his EMBA program at the China Europe International Business School while working for an herbal supplement company, Japan Life, to develop his business management skills. He was a fast learner who rose quickly in the company to become Director of Computers and Services.
With these skills under his belt, he felt prepared to pursue his entrepreneurial ambitions, starting a small retail business where he refused to sell counterfeit goods, a common practice in the industry. Instead, he focused on product quality and integrity and demanded a price for that personal quality guarantee.
This evolved into the JD brand. During the SARs epidemic, Liu pivoted from brick-and-mortar retail to online, writing the code for his website himself. He then chose to embrace a 100% online model.
Under Liu's leadership, JD sourced directly from suppliers to ensure the quality of their products. In 2022, CEO Lei Xu continued the legacy established by Richard Liu and Xu leads JD.com into the future.