Why you should consider using an ad spy tool if you're running ads on TikTok
Perhaps it's the most heard name across the entire Internet right now. It's growing with an unimaginable speed, attracting millions of users throughout the globe from different age ranges, genders, and demographics. And of course, it's finally the one platform that succeeded in widely attracting the marketing-resistant younger generations.
You know the name. If you're a business-owner, you've probably considered establishing a presence on it (if you haven't already). Dozens of mega-brands and thousands of SMBs are actively running ads and publishing posts on the platform, reaching millions of potential customers with ease and drive engagements unlike any other major advertising platform. TikTok Ads works, and it works beautifully, if you know how to speak TikTokers' language. But what does that mean?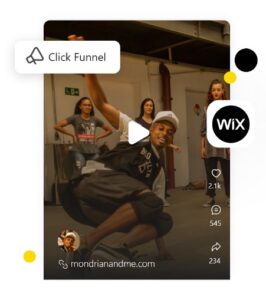 You see, TikTok is significantly different than other social networks. This difference is perhaps why the Generation Z has embraced it so well. The short-video sharing platform is designed in a way to encourage users to consume relevant content a lot, and fast. TikTok's top-notch content curation algorithm fills every user's feed with a stream of never-ending content that there's a very high chance they find it relevant, joyful, or educative. The result has been one of the highest levels of usage times and engagements among major social apps. Users feel emerged in a seemingly endless sea of content about their favorite topics. Everything on the app is built in a way to help this purpose and drive users to view and engage with more content. The flow must go on.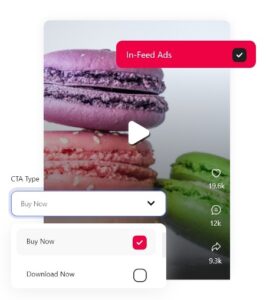 Therefore, any post, either promoted or organic, must not break it. Otherwise, it's not going to achieve success. In a marketing point of view, this could be a big challenge. Advertisers must find a way to create entertaining posts that don't feel so marketing-y, while promoting their brands, products, or services and achieve their set business objectives. It's admittedly difficult, but once you get familiar with how things work in TikTok, you'll get the hang of it, and get to enjoy a large follower-base that keeps coming back for your content.
But does this mean you have to spent a lot of time – and money – doing experiments and find the winning formula through trial and error.
Here's the address to their dedicated TikTok ad spy tool: https://adflex.io/adspy-tools/tiktok/
Well, you're in luck, because there is a way you could skip the lengthy learning curve and get a head start. That way, is using a TikTok ad spy tool.
No matter how experienced, creative, and intuitive we are; there's always someone with a better idea than ours. Don't let the word "Spy" deceive you. Developing and launching ad campaigns is no less than an art. Mastering the art of launching successful TikTok ads means you need to learn an immense number of tips and tricks. Even if you do, there's still no guarantee your ads will convert. Why start from scratch when you can jump straight to the pro status with ease?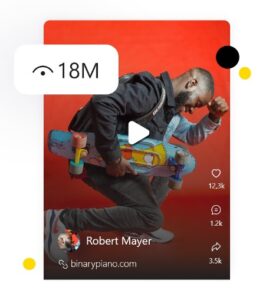 Relying solely on your own creativity and experience and experimenting with untested paths could lead to an irretrievable loss of resources. The market is constantly changing. What worked for you in the past is likely outdated and non-viable for the present. Checking out what's trending and what methods right now are hot between marketers helps you to stay on top of the game. Luckily, if you've been out of touch with winning strategies in your niche, you can always follow the competition to find out what's working right now.
Although there is no magic formula for creating successful ads, there is still a lot of know-how for making a good ad, especially on TikTok. Learning all of it means you need to spend much valuable time and money; resources that could have been allocated to expanding your business. Furthermore, possessing all the knowledge and tools to create "High-quality Ads" does not mean you have everything it takes to create "Winning Ads." The current trends in your niche, your customer's needs, your rivals' status, and many other factors impact the performance of your campaigns. Relying on trial and error is just not feasible.
Numerous factors make up what is considered a high-quality ad, each of which has an entirely different world of its own. Coming up with the perfect combination is not an easy task. But with the help of a TikTok ad spy tool, you can easily learn from the best. It lets you collect the ideas that have worked, customize and tweak them, and come up with your own killer ads with unimaginable conversion and engagement rates.
Exploring TikTok as a normal user to discover the hottest trends, the newest creative techniques in producing videos, find the best influencers and content creators in your niche, and getting familiar with the overall tone of the app is definitely necessary if you want to shape a winning TikTok advertising strategy and achieve business success, but it might not be enough.
It's again time-consuming and sometimes exhausting. But with a power TikTok ad spy tool, you can directly find the best-performing ads related to your business, and get inspiration and ideas from how successful advertisers are handling their TikTok presence. It tells you many things massively helpful things that you otherwise have to learn by yourself that god knows how long it's going to take.
You can check out what type of music is suitable for your content, what kind of topics, format, and presentation-styles work the best, how you could get the most out of TikTok's built-in features and so on. In other words, you'll find access to a gigantic, ever-updating knowledge pool that helps you keep your content fresh, exciting, and successful in achieving any business goal you have in your mind for your TikTok presence.
Luckily, there are a lot of great options available on the market, each with their own unique advantages. AdFlex (adflex.io) for example, is a terrific choice if you'd like to have a lot of flexibility in fine tuning your search for the best-performing ads on TikTok (and other advertising platforms like Facebook and Google Display). It's simple to use, reasonably priced, and overall, one of the best options out there.