Understanding The Cybersecurity Risk Of Cryptocurrencies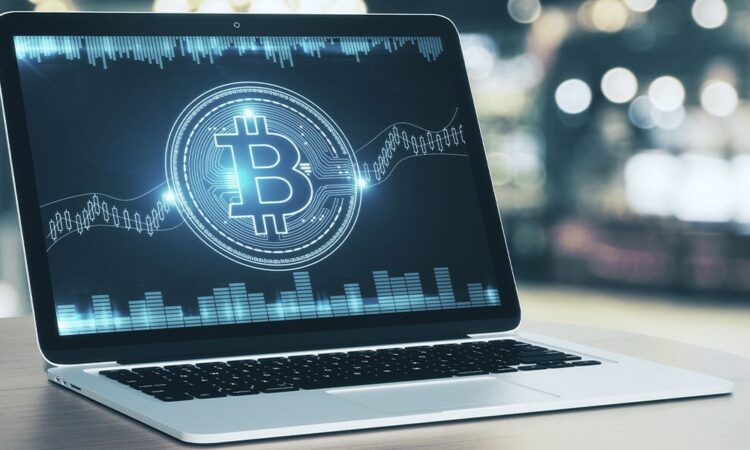 The blockchain is a distributed digital ledger that verifies and records cryptocurrency transactions in a decentralized manner. If you don't research and adhere to reasonable cybersecurity procedures, investing in cryptocurrencies could be harmful.
Investing in cryptocurrencies without fully grasping the risks involved is a recipe for disaster in cybersecurity. You should be aware of the following everyday cybersecurity worries while investing in cryptocurrencies.
Phishing Attacks
Through phishing, hackers pretend to be a legitimate business, such as a cryptocurrency trading platform, in order to trick unsuspecting email recipients into giving up personal information. It could be as easy as visiting a phishing website or receiving login information by email. Phishing is a tactic used by cybercriminals to trick cryptocurrency users into sending over their private keys.
Unauthorized Markets
Due to the novelty of cryptocurrencies, many new exchanges have sprung up to win over potential buyers. The problem is that not all of them can be relied upon.
Take One Coin, the alleged cryptocurrency that turned out to be an MLM scheme. The bitcoin market is vulnerable to more than just hacks and data leaks. It's not uncommon for fraudulent activity to occur in plain sight.
Using Third-Party Software
Investors in cryptocurrencies may, in some cases, rely on external applications or programs to manage their crypto holdings. Investors are particularly vulnerable to cyberattacks because of the widespread use of crypto tax reporting services, for instance.
Malware
In its most basic form, crypto-malware is a form of malware that enables hackers to mine cryptocurrency on the victim's computer or server. Hackers typically use one of two techniques to infect a target system:
Victims are tricked into downloading and running dangerous software using techniques similar to phishing. Cybercriminals introduce malicious code into websites or advertising. Codes are only effective if victims use them, as this is what activates them and gives hackers access.
Safety of Cryptocurrency Accounts
Users gain access to their digital possessions using a "private key," a lengthy passcode. Unfortunately, many people are careless about the security of their private keys by storing them in a computer. If cybercriminals gain access to your computer, they can use that private key to access your online accounts.
Because cryptocurrencies are not regulated, if a private key is lost or stolen, there is no way to get it back. Due to the fact that investors are solely responsible for securing and protecting their private keys from hackers, crypto investments have a higher level of risk than traditional investments.
Cryptocurrency Exchanges That Aren't Regulated
Cryptocurrencies are decentralized, which implies that they are not issued, managed, or traded by any central authority. However, while there may be benefits to having no say in the matter, there are also negatives that must be considered. As more countries realize that cryptocurrencies are a lucrative target for cybercriminals, regulations are projected to become stricter.
Reasons to Engage Cyber Security Speakers
Cybersecurity is consistently in the headlines, from hacking data to influence elections. However, most media outlets barely scratch the surface when covering such a broad and complicated subject. Hiring a speaker specializing in cybersecurity is a great approach to show attendees more than just the latest headlines.
When it comes to cybersecurity, the finest speakers bring more to the table than just their experience. They have an uncanny ability to capture the interest of audiences by providing them with intriguing views into a topic that is notoriously obscure and contentious.
Kevin O'Leary, Mitch Lowe, and Bonin Bough are just a few examples of security professionals and cybersecurity speakers who have made it their life's work to educate businesses on how to protect themselves against malicious cyberattacks. If you want to learn how to protect your company, who better to learn from than actual hackers?
For more valuable information visit this website