Retail Analytic Software Used To Boost Revenue Management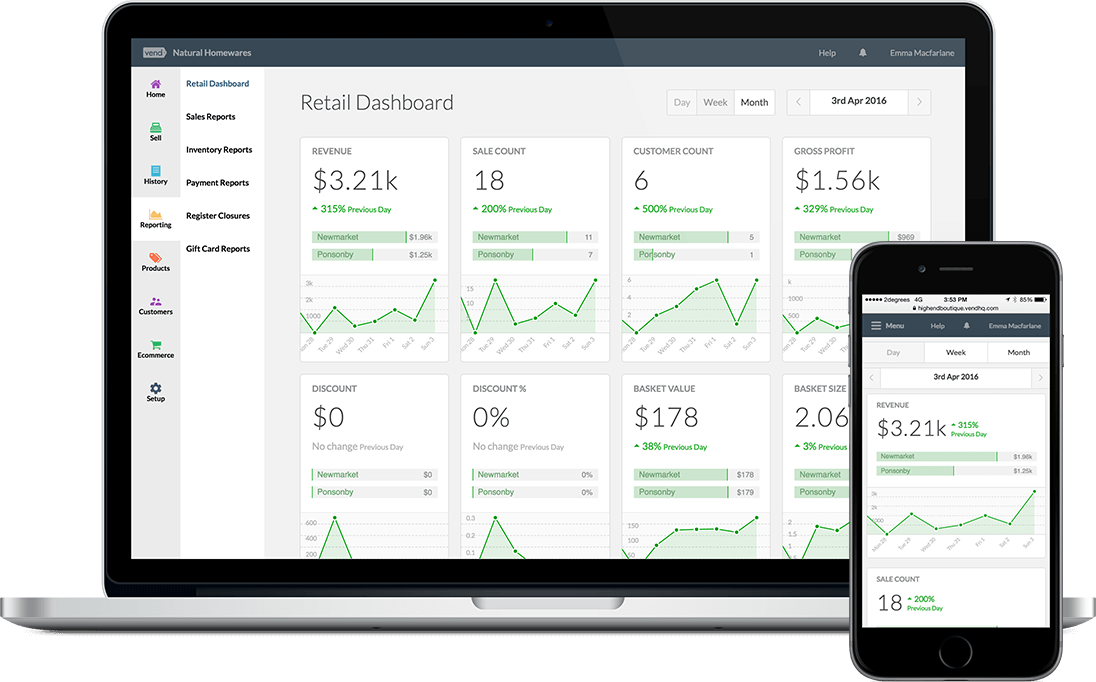 It is an unrealistic expectation to suppose that data alone will solve all of our problems as we move toward workplaces that are driven by data. It would help if you had a sophisticated retail analytics ecosystem that is tailored to your firm to make effective use of the data. Retailers need that "it" factor to differentiate themselves from the competition and stand out in the industry. Let's look at some retail data and how retail analytics software can assist organizations in competing in their industry.
Retail data analytics
First, let's go over retail data, and then we'll talk about retail analytics. Retail data quantifies a company. Retail data comprises sales, inventory, operational, and consumer data. Data is gathered, processed, and analyzed by retail analytics so that appropriate action can be taken. Retail analytics helps to realize the full value of data. It uncovers previously unknown patterns and tendencies to improve sales, supply chain movement, inventory management, operations, and the overall customer experience.
Importance of having retail analytics in your business
Knowledge of the Consumers
Retail analytics reveal the identities of clients as well as their trips and behaviors in the retail establishments. The interests and behaviors of customers are revealed by customer analytics. Shopper analytics helps build rapport and brand loyalty by providing feedback on your company's products and services and their experiences. Make any necessary adjustments to give the best possible experience for the customer.
Improved Inventory System
Retailers frequently struggle with the management of their inventories. The process of going from the factory to the store shelf is becoming more effective and meaningful due to automated insights. Retailers can estimate demand and supply to fill their stores proportionally. The findings of retail data analytics can trigger rule-based inventory management software activities.
Patterns, both regular and irregular
As firms adopt a data-driven strategy, historical data becomes vital. A comprehensive analysis of the data from retail stores indicates some favorable tendencies. Using AI in business intelligence also enables the early detection of abnormalities and discrepancies.
Cost-cutting
The improvement of the customer experience, the implementation of intelligent inventory management, and the identification of suitable possibilities offered by retail data analytics all have the potential to lead to cost savings. Businesses are continually in charge, whether it be of formulating a strategy for sales or marketing, simplifying operational procedures, or managing warehouse stocks. Efficiencies that are increased lead to larger profit margins.
KPIs for use in the analysis of retail data
The following is a list of the important key performance indicators for retail data analytics:
The gross margin return on investment, or GMROI, is an estimate of the profit return on the investment in inventory.
A key performance indicator (KPI) for the retail industry that evaluates a company's performance relative to that of the prior year.
The statistics on retail sales shed light on the typical value of a single transaction.
Square-foot sales: Retailers may boost their sales and use their space better by analyzing foot traffic.
The customer retention rate measures a company's growth by determining the percentage of one-time buyers who become repeat customers who generate ongoing revenue. How frequently your products are purchased is the variable that drives the revenue growth management.
A key performance indicator for inventory management measures the amount of stock that has not been sold.