How Can an SD-WAN Help a Business?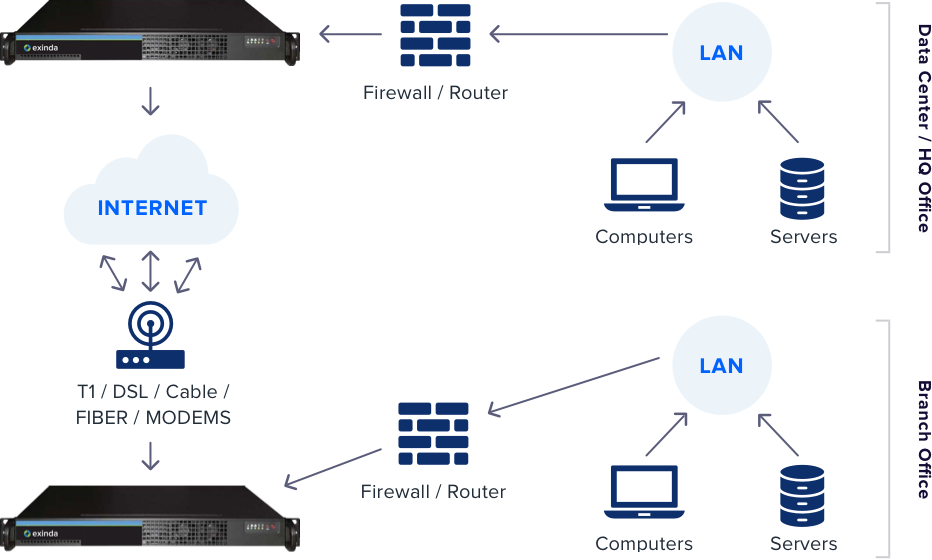 Considering changing your current network setup, you might wonder how SD-WAN can help you. It is an increasingly popular network technology that allows you to increase the performance of your existing network while simplifying management. It also reduces the time it takes to provision and monitor large networks and eliminates the need for on-site technical staff. Moreover, it's flexible enough to grow and adapt to new business requirements. You can expand remote sites and modify existing equipment to fit your needs.
Benefits
One of the most significant benefits of SD-WAN is its ability to abstract network intelligence from hardware to software. Businesses can control network management, traffic automation, and security by abstracting network intelligence from hardware. For example, an SD-WAN can monitor the real-time performance characteristics of underlying networks and automatically select the best network for each application based on the configuration policies defined by the organization. Another advantage of SD-WAN is that it allows businesses to deploy their networks from a central location and push updates to network hardware quickly and easily.
SD-WAN uses artificial intelligence to optimize network traffic. The network can automatically identify congestion points and route traffic to the best available path while ensuring high-quality data. With SD-WAN, businesses can also define their traffic routing policies, which means they don't have to worry about how much bandwidth is needed for which applications. This allows companies to save money on hardware while maintaining quality, resulting in reduced operating costs and overall total cost of ownership.
Costs
The Costs of SD-WAN vary widely, depending on how you deploy it and what hardware your company needs. While several factors may affect the costs of SD-WAN, the key considerations are cost-effectiveness and performance. For example, an SD-WAN solution can save the business money by eliminating the need for a full-time network administrator. The savings from using this technology can be as much as 10 hours a month, depending on the complexity of your network.
The initial hardware or software installed at each network site is the most significant cost associated with SD-WAN. Some suppliers report a flat charge for the appliances regardless of site bandwidth. However, most suppliers will increase their prices as site bandwidth increases.
Management Complexity
Managed SD-WAN services must cater to a wider variety of business use cases and expand into more market segments to offer more value-added services. However, many CSPs are struggling with the complexity of the SD-WAN deployment. While implementing a traditional SD-WAN solution is a relatively simple task, it requires an in-depth understanding of your network and application requirements. Also, consider the future roadmap and whether you plan to use cloud-based applications or services. Another thing to consider is your existing support model. Finally, if you plan to implement SD-WAN as a replacement for a legacy WAN solution, you might need a formal network operations center.
Integration With Existing Networks
The first step to successfully integrating SD-WAN with your existing networks is to define the business objectives for your organization. Your WAN should be based on these objectives if you have multiple locations. Legacy WANs can hinder your business goals because they use an archaic approach to policy creation, adherence, and execution. SD-WAN enables you to set different policies for each division or department within an organization, allowing you to segregate network traffic fully.
Once you've identified your business's goals and designed a network architecture for your business needs, SD-WAN makes provisioning easy and reduces the need for expert network engineers. Typically, SD-WAN appliances are shipped to each branch office and can be plugged in by an IT person with minimal IT skills. SD-WAN appliances connect to a central SD-WAN controller, configuring the new equipment and bringing it online. This zero-touch provisioning process allows you to get devices online in a shorter time and without incurring high costs.
Cloud-based SD-WAN
While SD-WAN can increase your company's network resilience, it's not a panacea. The benefits of SD-WAN go beyond the benefits of lower bandwidth costs. An IT team can leverage several underlying network transport modes to ensure continuous operation. For instance, a fiber link from one ISP can fail to another without losing business-critical information. A similar approach applies to an MPLS line or satellite connection. For simple site-to-site connectivity, however, SD-WAN may be overkill. Nevertheless, SD-WAN can reduce operational costs and the sprawl of disparate networking equipment.