Benefits Of A Healthtech PR Plan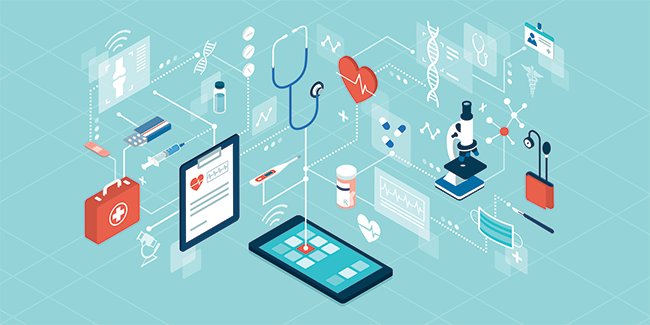 Many competitors in the healthcare industry continue competing for the attention of their target audience. You have to stay ahead in the race to gain recognition. Now, doing so isn't easy all on your own when you have little or no experience in working as public relations expert. So, you can hire a healthtech PR agency to help you formulate a plan. The plan will improve your brand's image in public, generate a positive market reputation, and bring a competitive edge to your firm.
However, finding the right healthtech PR firm can be challenging, considering many to choose from in the UK. Make sure you check for experience, service portfolio, experts, and market reputation. Judging these factors will help you make a more educated decision. On the other hand, let's take a brief look at how a healthtech PR plan from a reputable agency can be instrumental to your brand's success.
Benefits of a Healthtech PR Plan
Over the years, the healthcare industry has become a crowded one. And technology played a major role in that because many healthtech companies are making a run for the top spot in the market. You will find a range of tech companies in the healthcare industry. For instance, companies are producing wearable devices, mobile applications, etc.
The healthcare industry is seeing a massive transformation in a short span. Due to all those reasons, many market leaders have engulfed other healthtech brands in the industry. To keep breathing in the competitive healthcare industry, you can try taking up PR strategies.
Being in an extremely crowded pool like the healthcare industry means you need something to stand out. A healthtech PR plan might be exactly what you need! It helps you:
Educate prospects on products/services
Make key decisions
Generate brand awareness
Improve crisis management
Now, let's have a detailed discussion over each of the listed benefits your healthtech brand/firm can have from a healthtech PR plan.
Educating Prospects on Products/Services
It isn't easy to effectively build a brand in the healthcare industry when your firm doesn't have a good reputation in the market. It can become even more challenging if your prospects don't recognize you and fail to acknowledge your product/services. First, you must find the right target audience for your business. A healthcare PR agency can create effective communication strategies to reach your target audience.
A healthtech PR plan creates public messages that resonate with your brand and target audience at the same time. A great PR firm for healthtech companies will put the needs of its clients first. Hence, it will create personalized solutions and PR messages for every client, including you. Don't forget to check for this quality when looking for a healthcare PR tech firm.
You can create personalized messages for your prospects with the help of a healthtech PR plan. You can educate them on your products and services. It will help you gain a good reputation in the market while the prospects will recognize you much better among your competitors.
Make Key Decisions
Making key decisions isn't that easy. Should you consider expanding your healthcare firm? Should you introduce a new R&D prototype in the market? A lot of decisions will require professional experience and high-end market research. But, things can become easier if you have a PR agency and an effective healthtech PR plan.
You will better understand your market position in terms of reputation, brand awareness, and customer recognition. A carefully created PR plan will allow your healthcare firm to fill the gap left in the market by the competitors to gain a competitive edge.
Generate Higher Brand Awareness
Another significant benefit of having an effective healthtech PR plan is brand awareness. A PR plan puts you closer to your goals in the healthcare industry. With the help of a PR agency, you can start reaching out to prospects in a friendly, compassionate, and encouraging way.
You can create social media profiles, start posting digital content such as bylined articles and give updates to your prospects on various brand-related topics. It will help you gain attention in the healthcare industry. That will drive the prospect engagement rate and increase brand awareness in the market.
By utilizing various communication channels to reach prospects, you can put your healthcare firm in the highlight. You can talk to individual prospects and improve their experience with your brand. That might produce good word-of-mouth for your firm in the industry. Plus, you will be sharing important medical information related to your products/services or medical topics in general.
A positive side-effect of having higher brand awareness in the healthcare industry is getting more endorsements and offers from third-party websites. How does that help? Good endorsements can catapult your brand to greater success while improving brand recognition among your intended audience.
Indulge in Crisis Management
Operating a healthcare firm isn't easy since the industry is already very crowded. Getting a PR plan for your healthtech firm could be one of the best things you can do. A PR plan will define strategies and highlight protocols for specific situations.
A reliable healthcare PR plan will formulate strategies with many different factors. It considers the developing healthcare trends and any research/regulatory changes that may affect your reputation in the market. Furthermore, a good PR plan notifies you about negative reviews and similar plans.
Conclusion
It's tough to stand out, have a competitive edge, and gain a valuable customer base in the healthcare market. But, getting a healthtech PR agency on your side can be instrumental for your firm's success. A PR agency specializing in healthtech firms can help you pinpoint the right target audience.
It can also help you send out a clear and brand-specific message to encourage all the right prospects to join your brand. If you're still confused about what type of approach you should take regarding your healthtech firm's marketing position, consider talking to an experienced professional.
For more valuable information visit this website