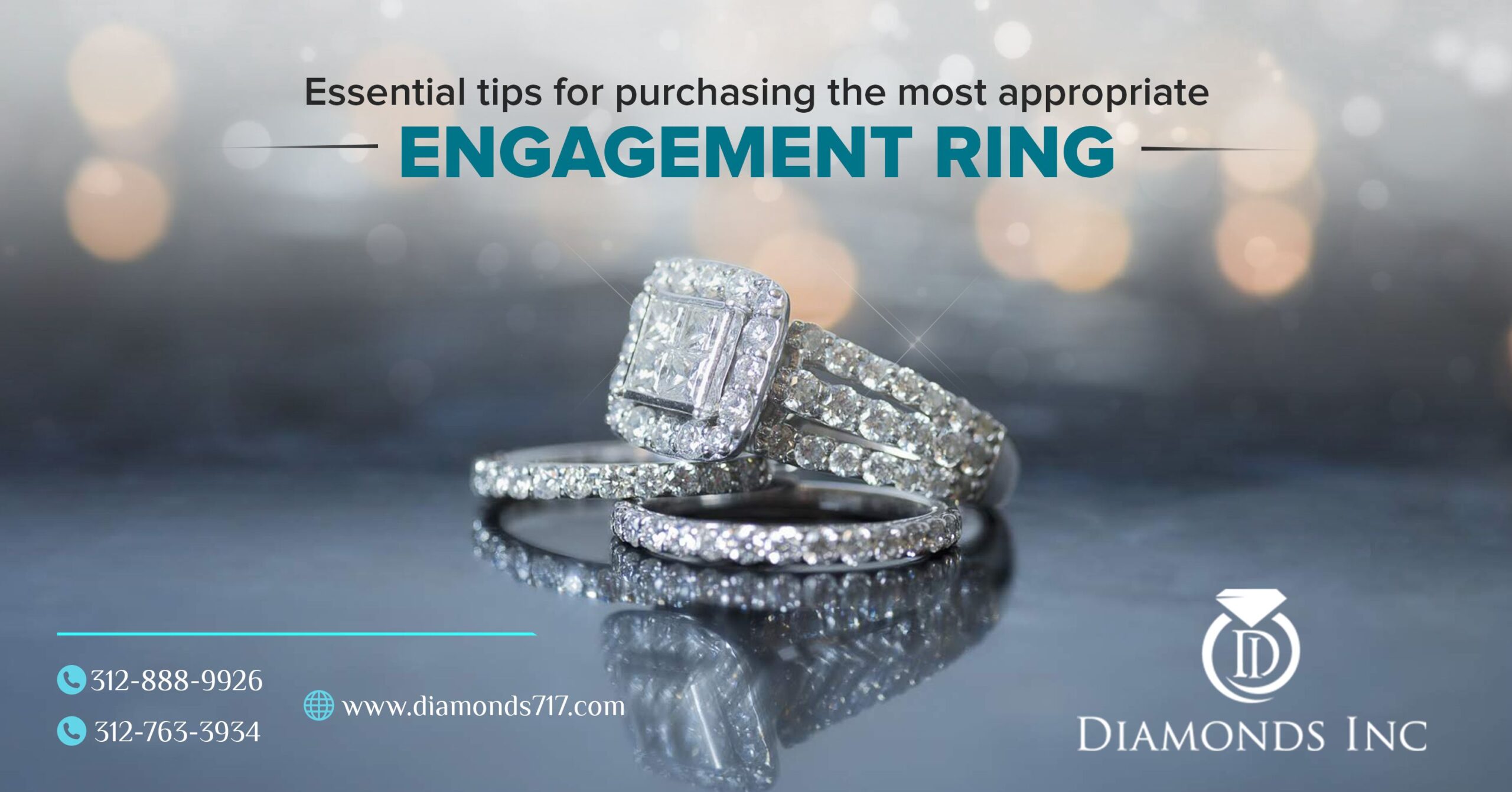 Making a list before you go shopping for an engagement ring can come in handy. Engagement rings are special therefore they should be prepared for. When buying an engagement ring make sure to know the preference of your partner, this can make your shopping easier. Get an idea of things to know about diamond jewelry store also so you can pick the right jewelry store that can offer you the best engagement ring as well.
Tips For Buying An Engagement Ring
Know The 4cs. 
The 4cs are the basis of the properties of the diamonds, therefore being familiar with them can help you pick the right stone for your partner. The 4cs include:
When picking the color make sure to get the most colorless diamond you can get. Colorless diamonds are rare and expensive so go for the nets grade which is categorized under G to J, they are the best alternative for colorless diamonds. Just avoid the ones with obvious yellow tins since it can affect the brilliance and beauty of the diamond. 
Flawless diamonds are hard to find and if you find once they can cost an arm and a leg, so better choose a diamond with lesser flaws such as VS1 and SI1 can be good choice since they don't have visible inclusions that can be seen by the naked eye and yet their quality is still good.
Choose a good carat for your diamond, choosing a carat that is below whole numbers can save you a lot. For instance, you can opt for 0.95 carats instead of 1.0 carats and save hundreds of bucks for just a small difference. So make a wise choice check on the average pricing of diamond carats and see the differences. 
Pick a store that has a skilled diamond cutter to get your money's worth. Getting an excellent cut diamond can make your diamond more durable and can last longer since they are not prone to chipping and breaking. 
Pick Side Stones. 
Side stones can add beauty and brilliance to your engagement ring. So pick the proper stone, most side stones should be one size smaller than the center stone. Accent stones can also be a smaller size. For instance, on a three-stone engagement ring, the two side stones are one size smaller than the center stone. Putting side stones can make your center stone appear bigger. 
Look At A Diamond Under Different Lighting Conditions.
Diamond's authenticity can be checked by using different lights such as checking if fluorescence, when placed under black light, will reveal if the diamond fluorescence is higher then its value can decrease. Diamonds sparkle and reflect a rainbow under the sun and it has a different effect when under natural lights. A diamond that can shine bright no matter what the lighting is can be best. 
Get The Most Sparkle And Size.
Diamonds that have the best sparkle are excellent cut and have a perfect number of facets on the table that makes the diamond sparkle at its best. Diamonds with bigger tables can be a good choice s8nce they can absorb more light and be able to reflect the brilliance you want. 
Pick A Ring That Suits Her Style (Not Yours)
Put in mind that you are buying an engagement ring for your partner, so pick one that fits her references. Know her preferences when it comes to jewelry and take note of the details of her jewelry so you can use this as a basis in choosing the element on her engagement ring. 
What Matters Most When Buying An Engagement Ring?
The overall quality counts the most for engagement rings so it will be wise to be prepared to pick the right element for it which includes the center stone, the metal, and the setting. The center stone should have the highest grade of diamond you can get to make it last longer and serve its purpose which is to impress your partner with its beauty and get a yes answer during your proposal.
So what are some basic tips to consider when shopping for a diamond engagement ring? Apply the given tips above and you will surely have a better way of choosing the right engagement ring for your partner.
For more the visit article on this website.