What Is The Certified Cost Professional (CCP) ?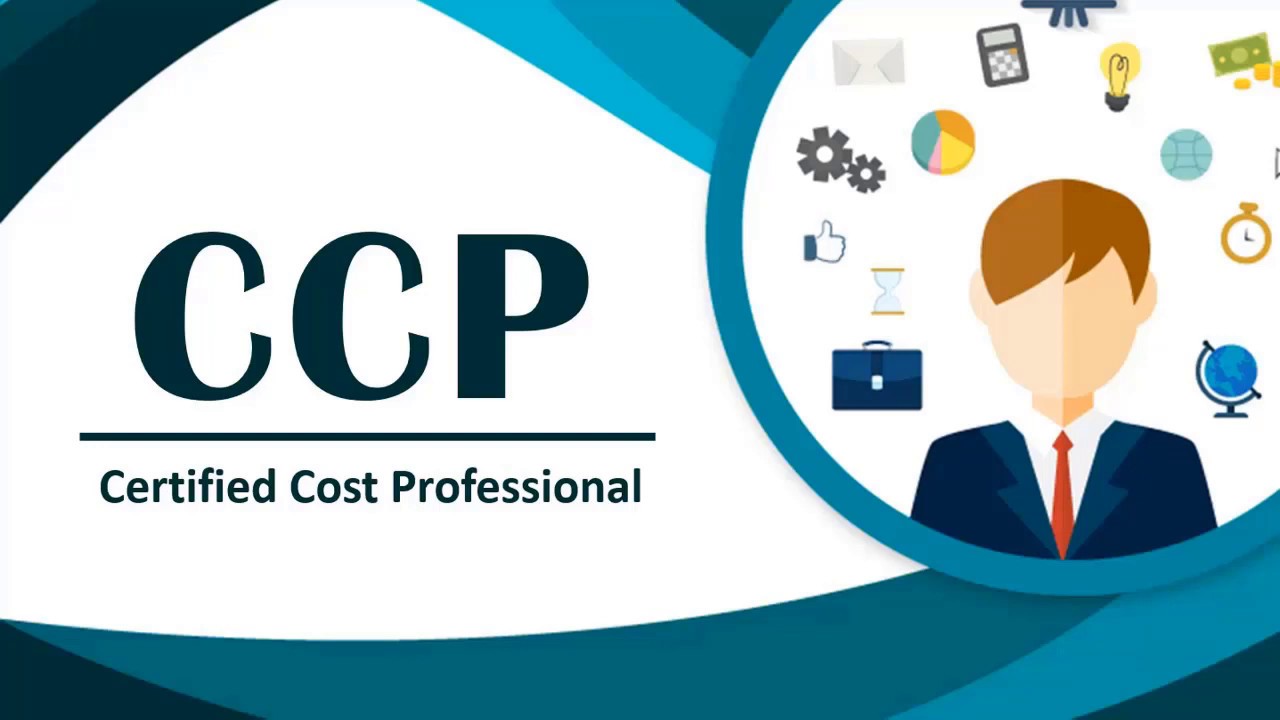 Generally speaking, getting a certification has become a trend and demand in recent years, especially in the past Covid business world we live in! So the $100 question! What's the point?? Why, after years of first-hand experience in cost control, project engineering, cost estimation, project management, project cost engineering, and so on, should you care about Certified Cost Professional (CCP) certification?
A certification demonstrates your commitment to superior professionalism, industry standards, and continued learning. These values can help boost your professional credibility and prestige within your network, with your current clients, and when pursuing new business opportunities or bidding on projects.
To summarize the apparent benefit, a prospect or employee holding the desired certification comforts the hiring / employing organization that the person has a suitable baseline of experience and knowledge because of the certificate they hold!
Who is AACE? Why Should You Care About Their Certification?
AACE, or the Association for the Advancement of Cost Engineering, was established in 1956. Their primary responsibility is to study using integrated means and methods to enable sound decision-making in enterprise asset management. Industry professionals developed, refined, and deployed AACE's Body of Knowledge worldwide.
AACE mainly sets industry trends and supports people who employ it through iteration and innovation of trusted technical guidance and meaningful collaboration.
AACE offers three certifications: Technician Level Certifications, Expertise Level Certifications, and Professional Level Certifications.
Our primary focus in this article would be on CCP Certification, which counts as one of AACE's Professional Level Certifications.
What is the Certified Cost Professional (CCP)?
A Certified Cost Professional has a cutting-edge understanding of Total Cost Management (TCM) principles. They can also use the general principles and specialized best practices of TCM in planning, implementing, and handling any corporate assignment or timetable.
Accordingly, CCP expresses the capability to analyze and communicate both internal and external aspects of TCM principles and procedures to all levels of tasks or agenda stakeholders.
In the Table below you can see the benefits of a CCP certification for your CV:
Added Value of a CCP Course
Explanation
Improving Your Hiring Advantages
o    Differentiate yourself and improves your hiring advantages over non-certified professionals
The Knowledge & Dexterity Gaps
o    Helping you prepare for your exam

o    Making you a better cost engineer

o    Refreshing your knowledge and

o    Teaching you the latest insights in project management fields.

o     developing your knowledge and skill set,

o    Making you more confident about your decisions.

Potential Raise in Your Salary
o    Employers value having accredited specialists and often express this appreciation through raises and bounces to their employees
What do you need to take Certified Cost Professional Exam and How to Maintain Your Certification:
According to AACE, these are the eligibility prerequisites for the CCP examination:
Four years industry pertaining experience + 4-year industry-related college degree Or Eight years industry related experience
2,500 minimum word technical paper
Adherence to AACE's Canons of Ethics
It's also worth mentioning that every three years after receiving your CCP certificate, you need to recertify it. You need to have at least 15 recertification units over three years to qualify for the recertification.
Certified Cost Professional (CCP) – Examination:
CCP examination can be intimidating if you are not well prepared for it. The CCP exam is a closed-book exam that tests four modules, consists of 120 questions, and takes 5 hours.
The CCP exam has two segments:
the multiple-choice exam
2,500-word technical paper
To pass the exam, you need an overall score of 70%.
These are the four modules of the CCP examination:
Basic skills and knowledge of cost engineering
Economic analysis
Project management
Cost estimating and control
It is obligatory to submit the technical paper to enroll in the Certified Cost Professional exam. Your instructors will inform you about inappropriate topics and help you set up a good framework for your article. Also, they will consider your paper, provide feedback and ensure it is written according to the AACE standards.
Ok, We Get It! A CCP certification is a good choice for anyone in project management, planning, scheduling, controlling, cost engineering, PMO managing, line or front managing, site engineering, or cost control factory accounting! But as we mentioned above, it doesn't sound effortless to apply for the exam and be done with it!
Also, in the business world, who has time? NO ONE!
But how about an exam preparation course? If you are someone who plans to participate in the certified cost professional exam and want to minimize your study time and speed up the learning process, an exam preparation course such as the ones 3targets or SPMC provides can be beneficial for you.
What will you Gain if you Enroll in a CCP Exam Preparation Workshops?
At first, you can think about the CCP exam preparation workshop as a way to gain and maintain the CCP body of knowledge!
Also, the whole process helps you learn more reasonable ways of doing the work you have been doing! For example, It's widespread these phrases pass your mind after you gain new knowledge on the subjects that you are familiar with: "that would work much better than what I did," "I knew doing it that way made good sense," and, of course, "oh, I guess I shouldn't do it that way anymore"!
Enrolling in a CCP workshop, you will be standing on the shoulders of those who came before you. This knowledge will help you interview better, perform better, and be a better prospect for promotion.
Cost Professional training can benefit you as part of the executed industrial projects. Anyone involved in technical projects, cost estimation, cost control, and contract review in their organization and those associated with project planning and scheduling can also benefit from Certified Cost Professional workshops!
So as you can see, if you are working in the field of project management, AACE is important to you, and a Certified Cost Professional certification is something you should invest in for your career future, for more information click here
For more valuable information visit this website