What Can A Mobile Application Bring To My Restaurant?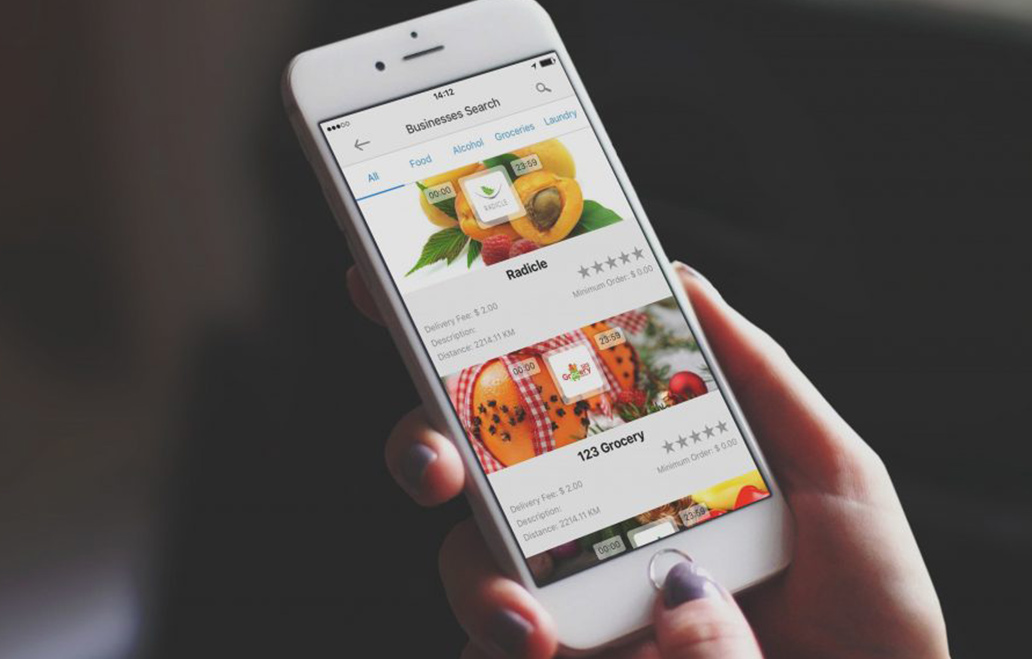 Having a mobile app is important if you want to thrive as a business in this new mobile industry.
As we all know today, mobile devices have a continuous presence in our lives. They offer us a wide range of possibilities. And a great example is the mobile application "App" that we can all have on our smartphones (Samsung, iPhone …) to make our lives easier.
There are many mobile applications that we use for our daily lives, whether to play games or to make our lives easier and more comfortable.
There are many brands and businesses that are users (or not) of mobile technology that have realized how important it is for their future to be present in the day-to-day lives of their current and potential consumers. What is perhaps the most effective way to achieve this? Through our mobile device and its mobile apps.
Every business should be thinking about having its own mobile application development in order to achieve opportunities, notoriety, increase the quality of the impact on mobility and generate added value for its customers and consumers thanks to its own app. Ultimately, any app-oriented mobile marketing strategy should be geared toward meeting consumer needs, right?
Many people today see the topic of the mobile application or "App" as an option for the future, but from my humble point of view we think they are wrong, the development of mobile applications is already a fact, it is the present with the that many businesses and companies already have. A few years ago and today also, the company that did not have a website was losing its diffusion; now, the one that does not have a presence in a mobile app is going the same way.
What are the benefits of having a mobile application for a restaurant?
The mobile applications for restaurants deliver a range of benefits that help the restaurant to retain and improve communication with their customers. Knowing these benefits will help us make the decision to take the step to have one of our own:
 Your client will have a mobile application of your business; when he accesses his application menu, he will see your logo, which will remind your clients of your existence.
 Make reservations easy, without having to call the restaurant; in one click, you will have the reserved table.
Direct communication with your client and your restaurant in both directions. You can send news messages, promotions, informational messages, and they can contact you to make suggestions or even receive constructive complaints that will help you improve the service
Publish the food and wine menu, prices, and specials of the day.
Share recipes and content of interest to your customers, thus making your guests loyal.
You can create loyalty programs through points with a QR code system.
Plan events, such as wine tastings, concerts, special dinners or lunches, and many more.
What is the goal of having a mobile app for your restaurant?
The main objective is to increase the frequency of customer visits to your restaurant, that is, to retain them. It is necessary to be dynamic in the right measure so that your client visits you regularly; the actions to be carried out would be based on sending push notifications, promotions, publications of news in the letter, etc.
It is also important to provide content of interest so that your clients can share it with their friends and family, with the aim of increasing the reach of the mobile application downloads. In this way, you are able to capture potential customers who have not yet been to your restaurant.
Surely many restaurant owners have asked themselves this question about a mobile app for their restaurant. Although it is true that it is an investment, like many investments well made, it brings with it a series of improvements that translate into an increase in service quality, better brand positioning, and sales.
In the hospitality sector today it is essential to reserve a game for online marketing focused on mobile devices. It is very common for diners to search through their mobile for restaurants where to eat when they do not know where to go; that is why it is essential to be visible on these devices and take advantage of the opportunities it gives us.