How Revolving Doors Can Benefit Your Business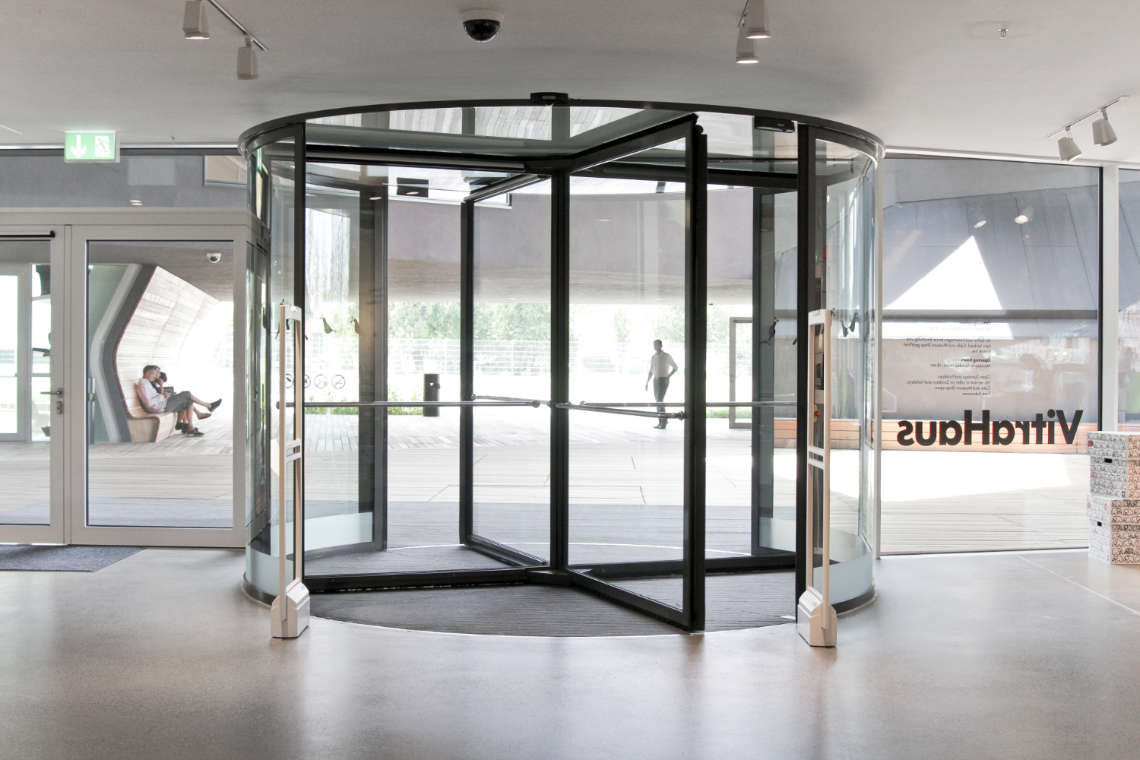 The door on the front of your building can be more important to the company than you may initially think. Not only does the aesthetics and traffic flow of this portal inform a customer's decision to come inside, but the energy efficiency and maintenance of the door can impact your bottom line. Revolving doors can meet the requirements of aesthetics, efficiency and maintenance for many buildings and can be the upgrade your company needs.
Energy Efficiency
Because Boon Edam revolving doors act as a sort of airlock, they allow for less of a draft when customers are entering or leaving your store. This effect helps keep your heating and cooling costs down because your system will not have to compensate for the external conditions as frequently. This airlock effect also reduces the number of street fumes and noise entering. You can even find energy-efficient automated revolving doors that use systems designed with as little friction as possible to allow more movement from less power.
Traffic Flow
The flow of people into and out of your building needs to be efficient to bring more people in to shop and help guide them out in an emergency. For this reason, revolving doors are designed to collapse from four panels to two and allow large crowds to exit on either side in the case of a fire. The continuing revolutions of the door in regular operation allow customers to enter and exit simultaneously, removing a bottleneck at the entrance while allowing your HVAC system a break.
Building Maintenance
The airlock effect of revolving doors can also save on building maintenance costs by limiting the amount of moisture and debris entering during inclement weather. Instead of having a gust of air, rain, and fallen leaves follow each customer into your shop, the revolving motion and weather stripping of the door panels limits the amount of time outside elements can enter. Since the mechanisms of these doors are a closed system, maintenance includes keeping the panels and floor clean and clear of debris while caring for the weather stripping according to manufacturer instructions.
The right door can effectively draw customers into your shop without allowing the outside weather to gust in with them. Revolving doors have an airlock effect that breaks up these gusts while allowing for a smooth traffic flow. These doors increase your energy efficiency and traffic flow while decreasing wear and tear on your building.
For more visit the article on this website.