Learn True Facts from Fresh Local Trade Review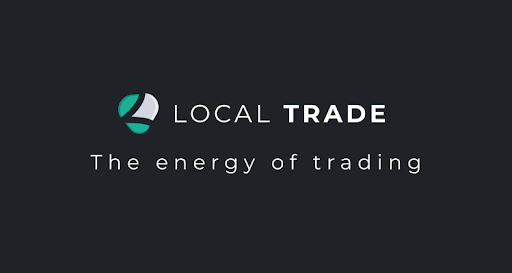 Let's start this LocalTrade review from the fact that the trading platform was registered in 2018. It was created to enable users to exchange fiat funds for cryptocurrency.
The team who created the platform pays special attention to the relationship with users — there is a well-developed feedback system. Another advantage of the platform is that it is adapted for 7 languages, and a separate chat room is provided for each of them.
Benefits and Features of LocalTrade
The platform has several really attractive benefits:
The exchange platform offers to trade various cryptocurrencies and an impressive set of tools for successful deals.
Traders can use spot trading via a web interface or API.
Margin trading, which is leveraged trading that provides loans in excess of your own holdings, is available.
It has quite a fast order execution system answering traders' high demands.
The company offers interesting trading competitions, bonuses, and presents to stimulate successful trading. Imagine that you can win a new Tesla! And each newcomer receives $10 to their account after registration.
A LocalTrade review wouldn't be complete without covering the main sections of the exchange, such as:
the main page of trades
the platform's latest news
the rules of use and trading instructions
information about commissions
a feedback form sent directly to the support team
a list of all trading pairs
a price chart of a selected trading pair
How to Register on LocalTrade
To register on this trading platform, follow the link https://localtrade.cc/register and fill out the registration form:
Enter your email. It is recommended to use an email box from Google, as it is considered the most secure (protected from hacking).
Come up with a password. It must be complex, that is, contain upper and lower-case letters, numbers, and special characters.
Before starting trading, it is strongly advised to set up your account security. On the LocalTrade.cc site, the only security setting offered is two-factor authentication from Google. Today, it is the best protection of your online profile from hacking by third parties. Therefore, you have to set up the authentication before depositing funds to the exchange.
We should note in this LocalTrade review that there is no verification (confirmation of identity) on the exchange.
Upon creating a profile on the exchange, you need to enter funds to start trading. You can use BTC, LTC, DASH, ETH, and over 100 more currencies.
How to Withdraw Funds
To withdraw funds from the exchange, click on "Withdraw" against a selected currency. The only difference between the withdrawal of cryptocurrency and fiat money is where you direct the funds: cryptocurrency goes to its digital wallet, and fiat is cashed out to an account in a payment system.
LocalTrade Review on Commissions and Fees
The commission for deposits and withdrawals is absent or minimal for all the currencies, it ranges from 0.1% to 0.5%. The trading commission is 0.2%.
To start trading on the exchange, you need to go to the "Trading" section and choose a trading pair.
LocalTrade Review Summary
This trading platform is one of several modern cryptocurrency exchanges offering an extensive range of financial services. The exchange has a simple interface, which will suit both beginners (especially thanks to the instructions for trading) and experienced traders.
In general, we have got a pleasant impression of the cryptocurrency trading platform.
With its forward-thinking ambitions and an exciting approach to digital finance, this brand is leading the way in combining the power of Defi and CeFi within one platform. Local Trade gives the world an insider preview of the evolving future of finance and has already begun a decentralized revolution: its own cryptocurrency token will be distributed through the company's Defi platform and will provide value for DEX users and investors, increasing profitability across all earning strategies.
User reviews about this broker are 85% positive. In fact, this is a very high rate. After all, users evaluate this exchange from all sides. Almost every participant notes high profitability, quick withdrawal of funds, prompt response from the support team, and the intuitive interface. Therefore, you can make money quickly and safely there.
For more visit the article on this website.