4 essential software for text to video making for YouTube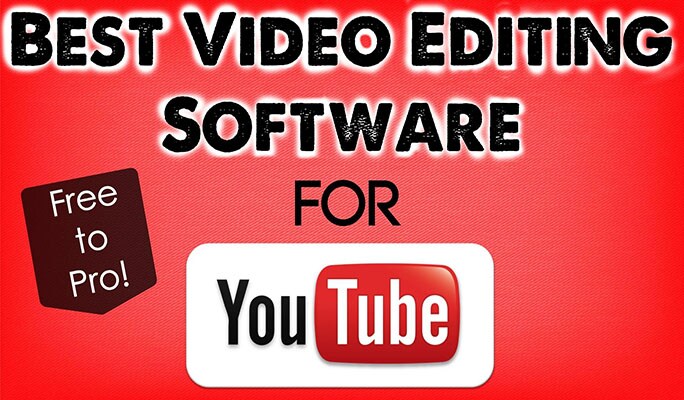 YouTube has become an enormous platform. Each day there a lot of videos have been uploaded on a different topic. This is the reason a lot of people are getting engaged to this platform to watch the video. On the other hand, there is a big way to earn a lot of money from YouTube. All the content creators of this platform are keeping concerns about their works. They always think the best thing to add text to video, voice editing, colour combination, and other things. This is the reason they were always looking for the best software. Since I have many questions from YouTubers about this topic, I feel like I need to talk about all that software.
Essential software for all content makers
Audacity: On Content making, there is immense importance of the voice. There are a lot of people who do not have the best microphone to record. On the other hand, noise is the enemy of your video. This is the reason recording and noise removal are essential. Both noise removal and audio recording are possible by audacity software.
Mango Animate Text Video Maker: This is one of the software that I like most. Mango Animate and proper software have made this for any content creator. You can add text to video, voice, image, icon, or anything. Even to use this software you never need to have too much heavy computer. Even if you want to convert your video from the text directly, this software can be a solution.
Filmora: all the people do not have too many heavy computers. For those people, Filmora is a proper tool. WonderShare makes this, and they're all the features like text to video, colour editing, clip cutting, and other things are available. Even you can save your project for future editing on this software. The most important thing is, its using procedure is also not too complex.
Kinemaster: The person who wants to record and edit video on a mobile phone; Kinemaster is a nifty tool for those people. There all the essential things are available, and you can edit your video from scratch. Even in the video, you will look like a professional item. Only 2GB ram of mobile phone is enough for this android application.
Often I found some people who are looking for the best performance of the software at free. But trust me, you never cant have the best performance at free. Even none of the software will give you the best colour grading, add text to video, or any service at free. For this reason, you need to pay them properly. But all the software we have present in this article has both free and paid versions. You can get them on your service as you want. But you will not be going to have all the features of that software. You must need to pay them before use if you want to have the entire performance.
READ MORE DETAILS