Everything You Need to Know About Spectrum Home Wi-Fi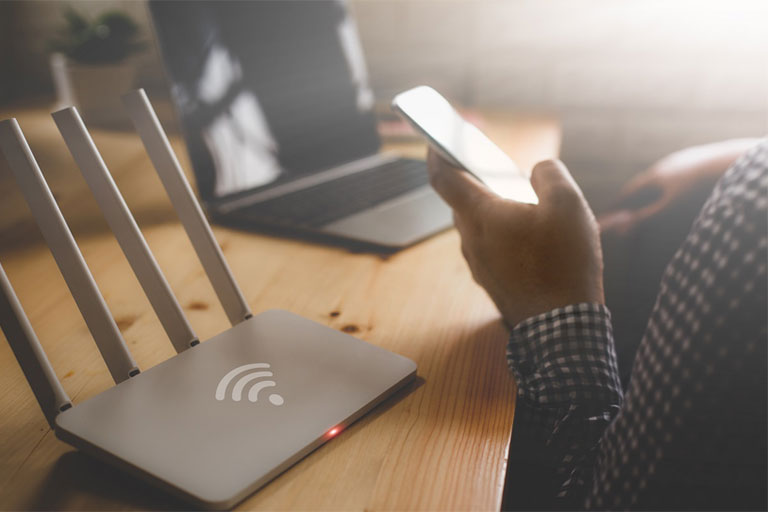 Nobody is a fan of LAN wires anymore. The main reason for this is that it limits your mobility. Now, a lot of people have started to set up in-home Wi-Fi so they can use the internet freely anywhere in the house. If you are among them then you can enhance your experience by subscribing to Spectrum Home Wi-Fi. How will it be useful for you? Well, the company will provide you with superfast wall-to-wall Wi-Fi at an extremely reasonable monthly rate. Add the router that the company gives, you can expect to receive uninterrupted speed all day. This means you can stay connected to the Spectrum internet customer service at all times!
The Perks of Spectrum Wi-Fi
Spectrum Home Wi-Fi makes your life easy by providing you with a router that doesn't need to be set up. Plus, this router makes sure that you receive a reliable and stable connection with blazing fast speeds. You will also be delighted to know that this service supports both Windows UNIX and Macintosh. There are many more perks of Spectrum Home Wi-Fi and they are as follows
You can connect as many devices as you like to the internet at once
It supports almost all devices
You can easily boost the signal strength to cover a wider area spread by getting a Wi-Fi extender
Spectrum Home Wi-Fi assures glitch-free connection. This means you can stream the content seamlessly without any buffer
How Much Does Spectrum Home Wi-Fi Cost?
As everyone knows that great services cost a lot. However, it is quite the opposite with Spectrum Home Wi-Fi as opting for the service will put a tiny blip in your monthly internet bill. Why the internet bill? Well, it is because you have to be subscribed to Spectrum internet to get benefited from their home Wi-Fi which is not bad considering they offer no data caps. So, how much will it cost you? Well, the answer is $5 per month.
What to Choose: Spectrum Home Wi-Fi or Wired Connection?
The decision of choosing between Spectrum Home Wi-Fi and wired connection directly depends upon what you want from your internet connection. If you want to stream content on portable devices such as tablets or smartphones then opt for Spectrum Home Wi-Fi. However, if you are a gamer and your primary use of the internet is to play games then it would be ideal for you to go with a wired connection. This is because smart TVs, gaming consoles, and PCs not only take a lot of bandwidth but also require uninterrupted connectivity which Wi-Fi may not be able to provide. However, considering how different households have more than one device and their usage of the internet also varies, it would not be a bad idea to install both Spectrum Home Wi-Fi and wired connection.
How to Self-Install Spectrum Home Wi-Fi
Just like setting up your Spectrum internet, you can easily install Spectrum Home Wi-Fi all by yourself. This would help you save the installation charges. You just need to follow these steps to self-install the Wi-Fi.
You will first need to connect the modem. This can be done by connecting the coaxial wire to a cable outlet. You can then join the cable's second end with the modem.
After that, connect the modem with the power cable before you plug it into an electrical socket.
Now, please wait for 2-5 minutes so a connection could be established between the modem and network.
It is now the turn to connect the modem to the Spectrum Wi-Fi router. To do this, simply hold one end of the ethernet cable and connect it with the modem.
You can then grab the other end of the ethernet cable and place it in the internet port.
Activate Your Equipment
If you want to activate your Spectrum Home Wi-Fi equipment then you can do that by visiting the activation website from a web browser via one of your devices. If in case the website does not work in your area, it is recommended to get in touch with the customer support team and ask for their help.
Conclusion
Whether it is Spectrum TV or the internet, the company never compromises on their service. They make sure to give the customers their money's worth, and also to keep them connected always. This is why they introduced Spectrum Home Wi-Fi which lets people use the internet freely without getting entangled in LAN wires. If you are planning to opt for this service then hopefully, this guide will help you take the step.
Tags :
spectrum wifi usage fee spectrum home wifi charge what is spectrum wifi what is in-home wifi how to connect to in home wifi spectrum $5 dollar wifi fee spectrum internet spectrum in home wifi reddit