Over Two-Thirds Of Consumers Head Straight To Google Or Amazon When Shopping Online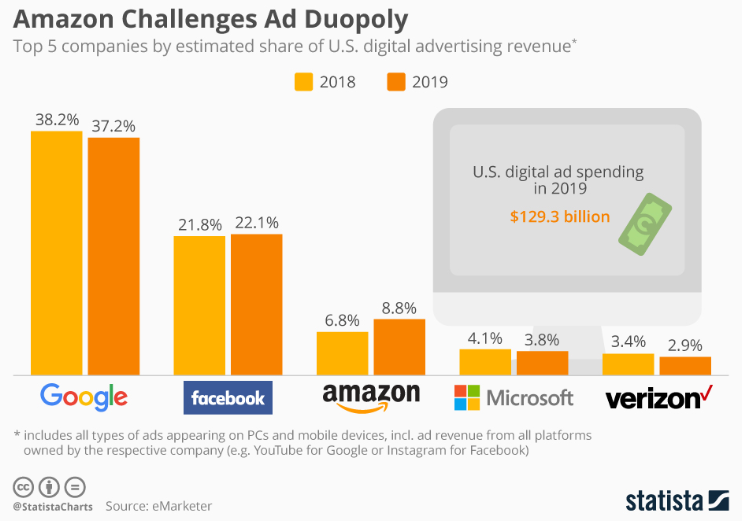 The internet is now so well-established and widely used that 59% of the world's population (that's some 4.57 billion people!) are classified as 'active internet users, and 75% of the British population make a purchase online at least once a month. The ins and outs of purchasing behavior and consumer appetites relating to online retail vary from those on the high street and in 'brick-and-mortar' stores, but previous studies into internet shopping are now a little outdated – after all, the coronavirus pandemic and enforced lockdowns have had a knock-on impact that previously didn't feature.
Feefo Head of Digital, Richard Tank says 'While Google's online monopoly on the web has long been documented, it's clear that Amazon is now just as prominent as the search engine, even though it's technically an online retailer. It's important to recognize that while consumers may start their search on these websites, they often end up buying from somewhere else. Today's digital landscape is ever-changing and businesses have to meet the needs of their customers across the whole purchase journey in order to maintain sales and brand loyalty. The findings of this survey emphasize that.'
Consumer review website Feefo has stepped in and surveyed 2,000 of the British public who shop online or offline, in order to gauge how purchasing processes and preconditions have changed, and where they stand now.
Interestingly, the findings uncovered that now 70% of consumers access the internet immediately once they decide that they'd like to make a purchase (on a device of their choosing). Of this 70%, 79% of these people would immediately access either Amazon or Google – not necessarily to make an immediate purchase, but to browse and look at product options and prices.
Source: www.feefo.com

Once through to one of the 'big two', what then pushes a consumer through to the stage of purchase varies. 82% of those interviewed considered price the most important factor in the decision, and only 4% would consider environmental issues as part of it.
What's clear about both Google and Amazon is that both offer huge product ranges – and both include brands in their listings other than their own labeled goods. This variation and diversity increase the chance of consumers finding something to suit them; and therefore, the factors that they consider in their purchase decisions. Whilst stocking tens of thousands of products and displaying them in a comparative format may be out of reach to smaller brands and eCommerce stores, there are clearly lessons to be learned from the big names' success: variation matters, an easy and consistent checkout process makes for efficient purchasing, and once brand loyalty is fostered, it can flourish.
Tank goes on to say 'Consumer confidence and trust is essential to developing an online business that grows, and lasts. While the influence of the 'big two' won't be changing anytime soon, brands small and large must do everything they can to build relationships with their customers, to ensure they keep coming back for more. Listening, learning, and developing more personalized customer experiences is key to long term success. Technology as an enabler must be fully utilized in order for online businesses to achieve this.'
Online retail is a competitive space and one in which consumers are faced with many options. Whilst Feefo's survey does display a tendency to default to a household name when looking to purchase on the internet, there are ways that other businesses can work with and for their systems to replicate such success.