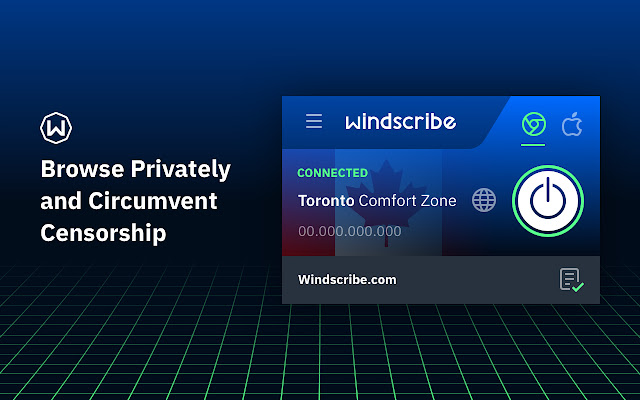 Windscribe VPN is one of the most popular VPN Services which gives you a virtual private network over a public network. The app, Windscribe VPN can be called a service that gives you the facility to browse the internet without any impact of web restrictions. Windscribe is available for free download on the Play Store for TV. If you are using an Android TV device you can easily install this app via the default app store.
Many Android TV boxes do not have Play Store service. In that case, you can use a third-party app store like Filelinked. The file linked is the best available Android TV app store that allows you to download and install awesome Android TV apps, VPNs, and games for free. You can share your own list of files via Filelinked too.
Key Features
Protect Privacy of Data
Windscribe VPN supports you to protect your data from hackers and trackers by hiding your IP Address to the outside world. So this can be said as a safe browsing app since it supports you to browse privately.
This cannot be named only as a VPN Service because this also protects the privacy of your data by transmitting data in highly secure methods. Yet another specialty of the app is that it gives you this high-security data encryption method 256 key encryption almost free. Some apps cost money to offer you this facility but Windscribe VPN offers it free.
Give Access to Servers in many countries
Windscribe VPN gives you access to 10 popular countries including UK, US, Canada, and many more. You can easily access any site in those countries, states,s or cities by pretending as a user in that country. Besides, there are data centers everywhere, where the clients can connect to the servers without any traffic.
Block unwanted Ads
The users are bothered by unwanted ads in many apps and have to get rid of them by upgrading to the premium version. But Windscribe VPN blocks unnecessary ads that bother the user. Besides, it has a friendly user interface which helps the user to easily do the task.
Provide a static IP Address
Another key feature of the Windscribe VPN is that it provides a static IP Address. Normally according to the strength of the connection, the IP Addresses change. So it occurs security issues when accessing some web services because they are dynamic IP Addresses. So certain services can be restricted by access. But with the help of Windscribe VPN, you can access any website in any country because the static IP Address won't change at the time when the connection is established.
Supports for any platform
Windscribe VPN offers you 10GB of bandwidth for a month. Also, the app supports any platform such as Android, IOS, MAC, and windows. If your device has low resources like a limited amount of RAM. Those devices may run slow. Make sure to install performance-increasing tools like a clean master. Clean Master will clean your RAM and reduce CPU load to give more performance.
Special Features
There are 4 different protocols to fulfill user needs. You can easily bypass different types of firewalls using these protocols. Another facility and a special feature of the desktop application is that you can make your PC a proxy server and a secure hotspot.
Windscribe VPN Pro Version
There are amazing features in the Windscribe VPN Pro version. It offers you limitless bandwidth if you upgrade the app to the pro version. Moreover, Windscribe VPN offers you the privilege to access any data center around the world. Also, it gives you access to over 63 countries, 110 states, and cities.
Windscribe VPN is a secure app for your data and can be said that the most perfect app to use. So why don't you just install it and enjoy it?
You can use the AC Market to install this app on your Android phone or tablet. AC Market is one of the oldest and biggest Android app stores available for free. You can share your own list of files via Filelinked too. Here are the key features of Windscribe VPN and benefits of using VPN technology