Essential Elements Of A Line Sheet That Help You Make A Stellar Impression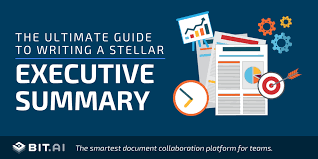 What is a line sheet?
Why does my business need a line sheet, and how can it help me boost sales? 
These are the questions that arise in the mind when you hear about the line sheets. Ever since you are in the wholesale industry, everybody is telling you that a line sheet is an important component of the wholesale business, and without a great line sheet, you cannot be successful. 
A wholesale fashion line sheet is an essential tool that helps brands representing their collection to potential buyers. Every wholesale business needs to make a line sheet according to its niche. For instance, if you are into the clothing business, then you need to make a clothing line sheet.
Take line sheets seriously:
Before entering into the wholesale industry, you need to know what makes you stand out from the crowd. You should know about the essential documents that can help you bring more customers and increase sales. A line sheet is one of the essential tools used by product-based businesses to showcase their collection to potential buyers. It is something that helps them create a great first impression on them.
It visually communicates all of the information required to make a buying design. When you reach out to different store owners to sell your products, how you convince them. Do you take everyone to your warehouse and show them every product? Well, this is practically impossible so let's not discuss it any further.
A line sheet is a document that contains all the information about your product line and how the buyers can make purchases. Simply put, a line sheet is a tool that makes things easier for both the buyer and the seller.
Essential elements of a line sheet:
By learning the definition of a line sheet, you must be thinking that making a line sheet is not a difficult task. Well, it is not if you have made it a hundred times. But if you are making it for the first time, then you may get confused at every step.
Following are the essential elements of a line sheet:
When it comes to making a line sheet, your brand logo must appear at the top of the sheet. It should be easily identifiable by the clients. Unfortunately, many small businesses do not even bother about their brand logo. They do not understand the importance of a logo for a brand. It is not the design. As a matter of fact, the brand logo is the identity of a brand. It helps brands get recognition, which is really important to grow.
Whenever the client sees your logo, he will immediately recognize that it belongs to you. For easy brand recognition, you should place your logo at the top of the line sheet.
What if the buyer wants to make a purchase? How would he contact you? You have to add your contact details to the line sheet. Place it under or above the brand logo. Write the contact number, email address, and name of the contact person, etc.
Double-check the information you provide in the line sheet to make sure you have not written any incorrect details as it can cost you a sale. The last thing you want to realize is that you have sent a line sheet with the wrong email address or phone number to your potential buyers. So, always be careful.
You are going to add images in the line sheet but make sure that they are of high quality. Using does nothing but ruins the whole impression, and the buyer does not take your brand seriously. Use colored images with a light background to drive the attention of the buyer.
You have to showcase your products in the best possible way. These photos are gonna win you a customer so make sure they are of the same size for uniformity. Professionally edited photos are great but make sure you do not use any blurry images. Stick to the product shots only. If you want to use lifestyle imagery, then add them to your catalog. There is no place for such images in a line sheet.
Here comes another important element of a line sheet. In this section, you are going to provide product information to the buyer. You include the following information in this section:
Product name
Style ID
SKU
wholesale price
Retail price
Order minus
Sizes available if any
Colors available if any
You should tell the customer about the materials and processes used to make products but do not add information about recycling them. Don't tell the buyers in a line sheet that whether the products can be washed in the machine or not.
The next important section of your line sheet included information about the payment policy. Do you offer the buyers a 30 days payment window? Or do they need to pay upfront? Do you accept payments through PayPal or credit cards, etc.? Tell customers about your payment policy in a crystal clear manner.
Do you accept returns? What if the products get damaged during transit? Would the buyer ay for the damaged products or not? How much time do you give for refunds? Answer all these questions in the line sheet to make things easier for the buyer to understand.
In the next section, you tell your customers about your shipping policy? How long it takes to pack and deliver goods? Who is your shipping partner? Who is going to cover the shipping cost? The buyer wants to know everything in detail.
Special terms and offers:
Are there any special offers or terms? If there are any, state them in the line sheet to avoid miscommunication in the future.
What can you do to make your brand stand out?
There is no denying that competition has increased in recent years, and businesses have to struggle really hard to even survive in the industry. Every business starts with the aim of earning profits, but not everyone succeeds. The businesses need to come up with excellent strategies to make their brand stand out from the rest.
If you are in the wholesale industry, you know how important it is to make a great line sheet. Now you know what information a line sheet must contain but making a great line sheet is not all about adding information. It is also about how you present that information.
There is no point in using high-quality images if they are not appropriately aligned. You should use the same size of the image on every page to make sure that it looks visually pleasing. Use the same font size and color for every product. Make sure that the font you choose looks great with the images you have included in the line sheet. How many images can you use on a page depending on the products you deal in? Do not make it look cluttered by adding more and more images.
A well-organized line sheet attracts the buyer at a glance, so make sure you organize everything properly.
3 tips for building a line sheet:
For businesses trying to grow in the retailer industry, it is critical to present their collection in an efficient manner. You only get one chance to make a great first impression, so do not miss it by making an average-looking line sheet. Following are a few tips that can help you make a great line sheet:
You are well aware of the fact that a line sheet is a precise document that contains information needed to make a purchase. There is no need to include unnecessary details about the products or business. You are creating a line sheet to make the buying process easier, so add no-frills and keep it as simple as possible.
 What buyer wants to know is how much a product costs and how to buy it? He does not want to know how you started the business and what are your future plans about it. He does not want to know about the background of your business. So keep it basic and simple. Don't worry if your line sheet is boring. Boring means simple, and you want your lien sheet to be as simple as possible. But it does not mean that there should be nothing to impress the customers.
Customization really helps:
Making a line sheet and using it for every client is not the right approach. It is highly important to understand that every retailer has different needs, so you should make a line sheet according to his needs. Customized line sheets help you cater to the needs of a particular retailer, which can really impress him.
Making a customized line sheet does not earn that every time you have to start from scratch. It means you can make a few changes in the lien sheet to cater to the needs of the customer to whom you are sending it.
Why are you making a line sheet? You are making it to make the buying process easier, and it is only possible when you are able to answer all his questions. He wants to know how he can place an order without bothering much. So, provide him all the necessary details that can make the buying process seamless.
Creating a line sheet using templates:
Don't know where to start? You can make a line sheet using templates as well that are available online for free. But the problem with free templates is that they do not look professional. So, take some dollars out of the pocket and buy a line sheet software to make it look professional.
Choose your plan:
When it comes to buying a line sheet software, the first thing you need to do is to choose a plan. You can choose an annual or monthly plan as per your needs and budget.
Download a template:
After choosing a plan and making payments, you have to choose a template. You will have plenty of options there, but the lay you choose must suit your business needs. For example, if you are a clothing brand, then choose a template in which you can make categories such as clothes for men and women.
Include information:
Now add all the relevant information in the given fields. The benefit of using software is that it is specifically designed for the purpose and guides you about what to do next.
Review and edit:
We understand that you are really excited about your line sheet, but there is no need to hurry. Review it before sending it to the customers and make changes if necessary. Fix the errors you find as they can leave a wrong impression on current or potential buyers.
Download and send:
Now you send it to the customers. You can directly send it through email or print it out to send it manually.
Mistakes to avoid:
Following are a few mistakes you should avoid while making a line sheet:
Do not use the same line sheet for every trading strategy. Determine if you are making it to sell, remind or convince.
You do not tell your complete story in the line sheet. You are allowed to use minimum text, but t does not mean you cannot tell what your brand is about.
You do not think from a buyer's perspective. You cannot make a great line sheet until you put yourself in the buyer's shoes.
Using low-quality images can ruin the entire business impression.
Conclusion:
Now you know everything about a line sheet and how it can help you stand out from the rest. All you need to do is make sure that you do not add any irrelevant information to the line sheet. Line sheets are easy to make when you know what information you should include in it. Are you ready to make a great line sheet?